October 3, 2017: Announcement
October 3, 2017
Register for Andee Rubin's talk at BostonCHI's monthly meeting, Expressive Representational Tools for Elementary Math Students. October 10 at 6:30pm
September 21, 2017: In the News
September 21, 2017
Jodi Asbell-Clarke to give a keynote address at the ECR PI Convening, Monday, September 25, 2017. We Know More Than We Can Tell: Differentiated Learning through Implicit Assessment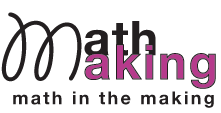 Seeking out Math in Making Experiences
September 20, 2017
By Andee Rubin, Scott Pattison, and Tracey Wright— 2017. Dimensions, Vol 18, No. 6. Association of Science-Technology Centers Incorporated, Washington, DC.
Negative attitudes about mathematics and the poor performance of U.S. adults and students on measures of mathematical reasoning are well-documented problems that limit many people's identities and career aspirations. At the same time, the last decade has seen a proliferation of out-of-school environments that foster making and tinkering activities. Enthusiastic participants in these activities are often engaging in mathematical reasoning without realizing it—and thus do not consider themselves competent mathematical thinkers. » Read more
September 12, 2017: Announcement
September 12, 2017
How to be a STEM Mentor interactive workshop, presented by Moms as Mentors, October 11, 2017, 6:30pm-8:00pm.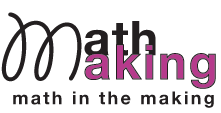 Math in the Making website officially launched
September 10, 2017
We are happy to announce that the Math in the Making website has been officially launched! You can find it at: mathinthemaking.terc.edu
The website includes videos and slides from the major presentations at the 2016 workshop, a short video with selections from the gallery walk, links to the pre- and post-conference online forums, a list of conference participants and our NSF Video Showcase Video. In addition, there are several written products: a summary of research on math in informal learning environments, » Read more