Jodi Asbell-Clarke at TEDXYOUTH @ BEACONSTREET
November 4, 2017
On November 4, Jodi Asbell-Clarke was a speaker in TedXBeaconSt. Her talk, We Know More Then We Can Tell, addressed the issue of students who don't test well, and her research into finding students' implicit knowledge —knowledge which they demonstrate through their behaviors and actions, not just how they answer questions on a test.
Jodi and her team looks at the enhanced creativity and collaborative problem solving that is unique to some learners with ADD and the systematic thinking of some learners with autism, » Read more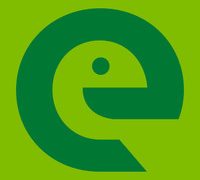 TERC Welcomes Two New Board Members
October 19, 2017
FOR IMMEDIATE RELEASE
Contact:communications@terc.edu617.873.9600
Cambridge, MA – TERC's Board of Trustees has appointed two new members: Dr. Nadine Bonda, Assistant Professor at American International College, and Dr. DIane Souvaine, Professor of Computer Science and Adjunct Professor of Mathematics at Tufts University.
Dr. Nadine Bonda has worked in education for over 40 years, holding positions of Superintendent, Assistant Superintendent, Principal, Mathematics Department Chair, Mathematics Teacher, and Head of a school for students with dyslexia and language processing problems. » Read more
October 13, 2017: Announcement
October 13, 2017
Register now for Jodi Asbell-Clarke's talk at TEDXYOUTH @ BEACONSTREET on 11/4/17, Boston, MA
A successful EMPower® pilot in Kentucky
October 10, 2017
Adult Education Students Gain Conceptual Understanding and Real-World Math Skills
Overview
Kentucky Adult Education (KYAE) Skills U helps adult students attain high school equivalency diplomas and prepare for college and career success.
Gayle Box, Senior Associate of College and Career Preparation, has worked for a decade to ensure adult students reach their goals. With KYAE Skills U's adoption of the College and Career Readiness Standards (CCRS) from the Office of Career, Technical and Adult Education (OCTAE) in 2012, » Read more