INFACT 2022 Research Study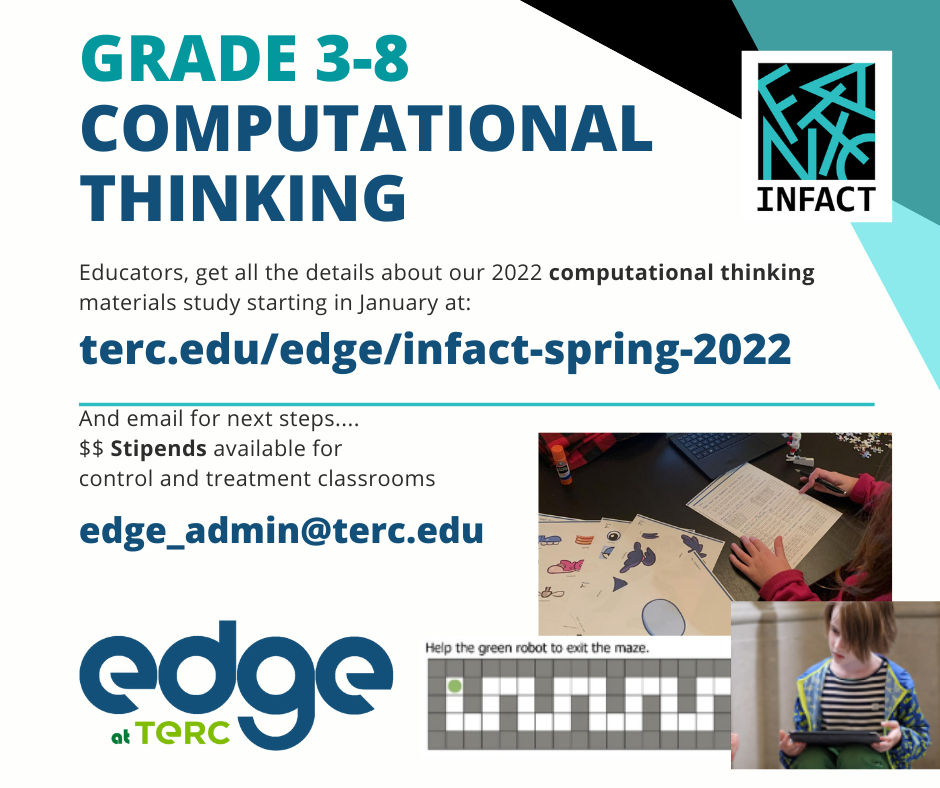 EdGE is recruiting grade 3-8 teachers! The INFACT project has on- and off-line CT learning and teaching materials — Zoombinis, digital interactives, Scratch coding, robot options, and hands-on activities for classrooms this spring.
The INFACT study will take place Feb-April 2022. INFACT is recruiting both control and treatment teachers, and stipends are available for each.
Embedded supports for executive function (EF) and social-emotional learning (SEL) are included. Many of the INFACT activities are further adaptable based upon each learners' interests and performance.
Learn more at https://www.terc.edu/edge/infact-spring-2022/