2022 Research Study
What is INFACT?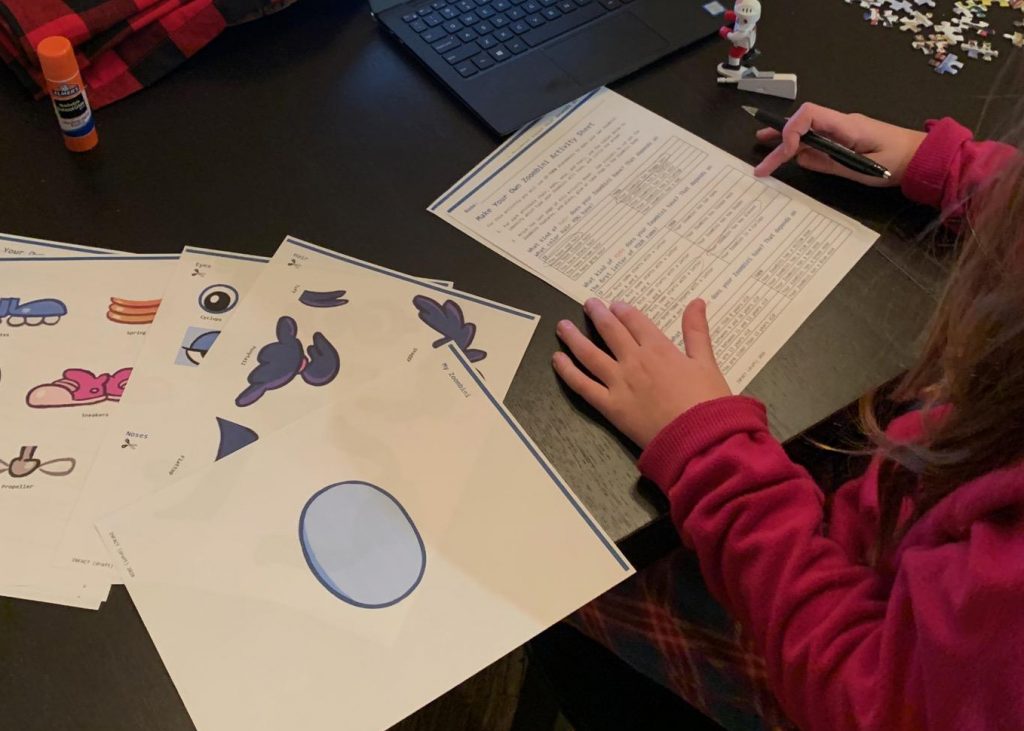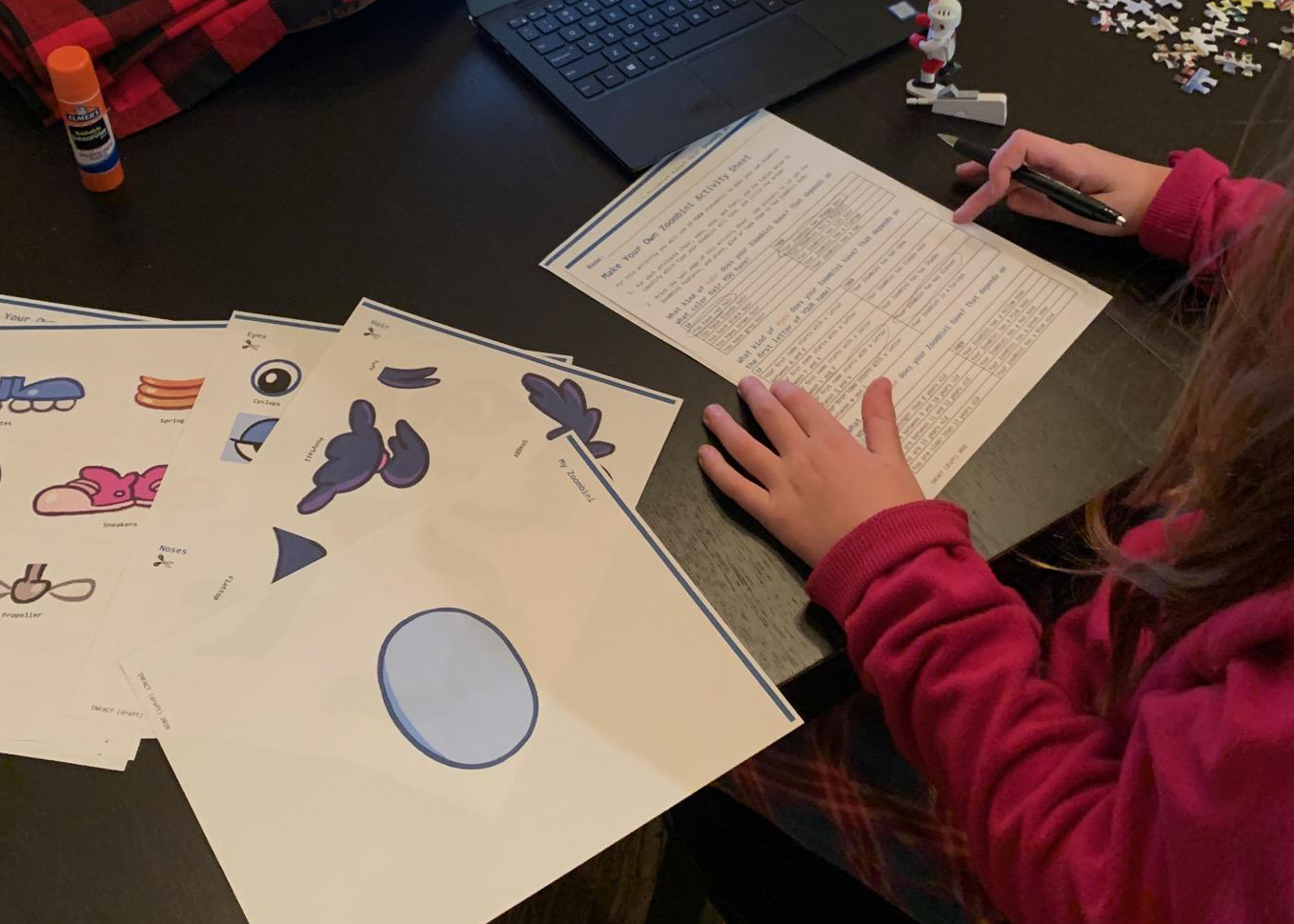 INFACT is a teaching and learning program for students in grades 3-8. Focused Sequences allow learners to explore foundations and applications of computational thinking (CT), a problem-solving process.
Who is INFACT for?
Teachers and students in grades 3-8 exploring computational thinking.
INFACT leverages the assets and supports the challenges of neurodiverse learners (e.g., ADHD, autism, or dyslexia), but the materials and supports benefit all learners.
What will INFACT add to my teaching practice?
INFACT involves a variety of on- and off-line CT learning and teaching materials, including games such as Zoombinis, digital interactives, Scratch coding, robot options, and hands-on activities. Embedded supports for executive function (EF) and social-emotional learning (SEL) are included. Many of the INFACT activities are further adaptable based upon each learners' interests and performance.
INFACT is also a research study.
What is necessary for participation?
The INFACT study will take place Feb-April 2022. INFACT is recruiting both control and treatment teachers, and stipends are available for each.
Control Teachers ($200+):
10 hours of instructional time with students based on usual CT practice and activities
Administration of pre and post-logic puzzles
Brief demographics study
Brief exit questionnaire
Treatment Teachers ($250+):
10 hours instructional time with students using INFACT materials
Administration of pre and post-logic puzzles
Brief demographics study
3-4 brief conversations with research staff
Timeline specifics:
Pre-logic puzzles administered between January 24 and February 4, 2022.
Post-logic puzzles administered between April 25 and May 6, 2022.
Educator will need at least 10 hours of CT instruction time with students between pre and post.
Next steps and/or questions about being in the study?
Contact kelly_paulson@terc.edu to start. We'll send you a teacher agreement and consent document for signature, and introduce you to our research partners at Knology, who will be supporting much of the fall efficacy study and next steps.
What more can I learn about the computational thinking (CT) concepts included in INFACT materials?
PRADA+ is used to introduce the core ideas of CT:
Problem Decomposition: Breaking a problem or task down into smaller, more manageable parts
Pattern Recognition: Identifying parts of a problem/task or solution that repeat
Abstraction: Identifying the essential parts of a problem or task to create generalizations that focus on the relevant parts
Algorithm Design: Designing a sequence of steps to be followed to accomplish a task or achieve some desired end(s)
And applied computational thinking, including:
Debugging: Systematically isolating errors in solutions to problems and then correcting them to achieve desired outcomes
Programming or Coding: Expressing a set of instructions in such a way that a computational device can execute them
What focus areas are included in INFACT?
The INFACT materials are organized around various focus areas. For each focus area of interest, educators use the online INFACT Portal to create a Sequence of activities based on the needs of their classroom and students.
Sequence 1: Introduction to CT
These activities introduce and explore computational thinking (CT) as a problem-solving process that can be applied to many different tasks in school and in learners' daily lives.
Sequence 2: Clear Commands
These activities support learners in developing skills to communicate with commands (instructions to perform specific tasks) a computer, robot, or similar can understand.
Sequence 3: Conditional Logic
These activities support learners in developing skills to make decisions like a computer. Conditionals, which take the form of IF-THEN or IF-THEN-ELSE statements, dictate different actions depending on whether a given condition is true or false.
Sequence 4: Repeat Loops
These activities support learners in developing skills to recognize repeating patterns in sets of commands and create simple algorithms with REPEAT loops to perform complicated tasks with fewer commands.
Sequence 5: Variables (available post-study)
These activities support learners in developing skills to create and use reusable algorithms that include VARIABLES (words or symbols that can be replaced with specific values depending on the needs of a task or program).
Sequence 6: Functions (available post-study)
These activities support learners in developing skills to create and use reusable algorithms that include FUNCTIONS (reusable commands built from other commands).
How are the Sequences organized?
Within each focus area, the activities are organized into four, sequential categories:
Activation: Quick and fun activities prepare learners by building interest through everyday examples and by focusing attention on salient content. It is the warm-up before a workout.
Foundational: Problem-solving activities evoke CT practices. They are based around concept building and big ideas of CT. It is the beginning of muscle development.
Applied: Activities put the conceptual knowledge built to use in relevant contexts. CT problem-solving practices along with skill-building activities provide learners with increasingly sophisticated CT experiences.
Wrap Up: Activities prompt learners to reflect on and revisit what they have learned and how it could apply in other contexts.
Please contact Kelly Paulson at kelly_paulson@terc.edu for next steps.