Researcher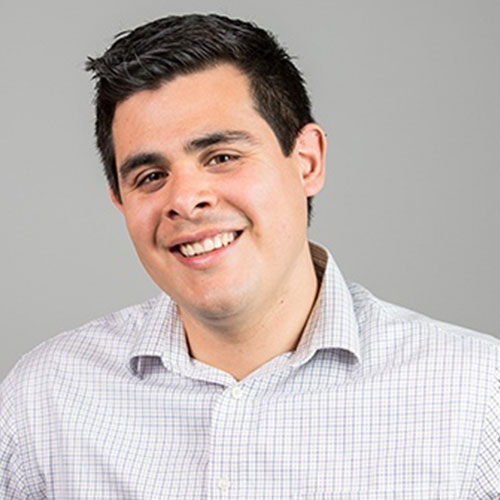 Program/Areas of Interest
Mixed Methods Research
Computational Thinking
Out of School Time
Biography
Mr. Santiago Gasca works on a range of research and evaluation projects at TERC with SEEC, CSR, and EdGE. As a former residential counselor for teens and young adults, Santi is especially interested in character development and resilience, particularly pertaining to youth STEM educational engagement in informal settings. Santi also serves as a member of TERC's Institutional Review Board (IRB).
Education
Tufts University, M.A. Child and Human Development
Associations
American Education Research Association
American Evaluation Association
Honors & Awards
Highlighted Publications
Boulden, D. C., Wiebe, E., Aksit, O., Mutch-Jones, K., Gasca, S., Dorsey, C., Reichsman, F., Lester, J., & Lord, T. (2019, April). Instructional orchestration with digital games: Influences on students' learning experiences. Paper presented at the annual meeting of the American Educational Research Association, Toronto, Canada.
Mutch-Jones, K., Gasca, S., Pallant, A., Lee, H-S. (2018). Teaching with interactive computer-based simulation models: Instructional dilemmas and opportunities in the High-Adventure Science project. School Science and Mathematics, 118(5), 141-201.
Rowe, E., Asbell-Clarke, J., Cunningham, K. & Gasca, S. (2017, October). Assessing implicit computational thinking in Zoombinis gameplay: Pizza Pass, Fleens, and Bubblewonder Abyss. Poster to be presented at the ACM SIGCHI Annual Symposium on Computer-Human Interaction in Play, Amsterdam.