Android Technical Support
System Requirements
Android OS 4.4 and up and up
ARMv7 and up
GPU support for Open GLES 2.0 recommended
7" minimum screen; 8" and larger recommended
Known Issues
Current version.
The latest version of Zoombinis is 1.0.16. Please make sure you're running the latest version.
Zoombinis won't run on my hardware.
Sorry, our game development engine has certain minimum requirements and some devices don't meet those specs. We've excluded the devices we know about in the Play Store but with over 10,000 devices in existence we can't catch them all. Please request a refund (see below) and please let us know what device you're using. Thanks.
Zoombinis freezes on the load screen.
We've had a few reports of this, especially on Samsung devices, and are looking into it but do not have a solution at this time. If you'd like to request a refund, please see below – we'd appreciate any details you can send us including device and version of Android. Thanks!
I'm having issues installing Zoombinis (if you have an SD card).
There can be issues if your device has an SD card and you try to install Zoombinis on it from Google Play (other apps can have this issue too). Try unmounting the SD card, installing Zoombinis, then remount the card.
I can't find the credits.
There should be a small link to the credits in the upper right of the Options window; some devices are not showing it, we're looking into it.
Some puzzles are unsolvable in a way that all Zoombinis can't get through.
Some puzzles can just be really hard, but if you think you've spotted an issue in the logic, please email us at support@terc.edu and include as much detail as possible including your device info and screenshots if possible.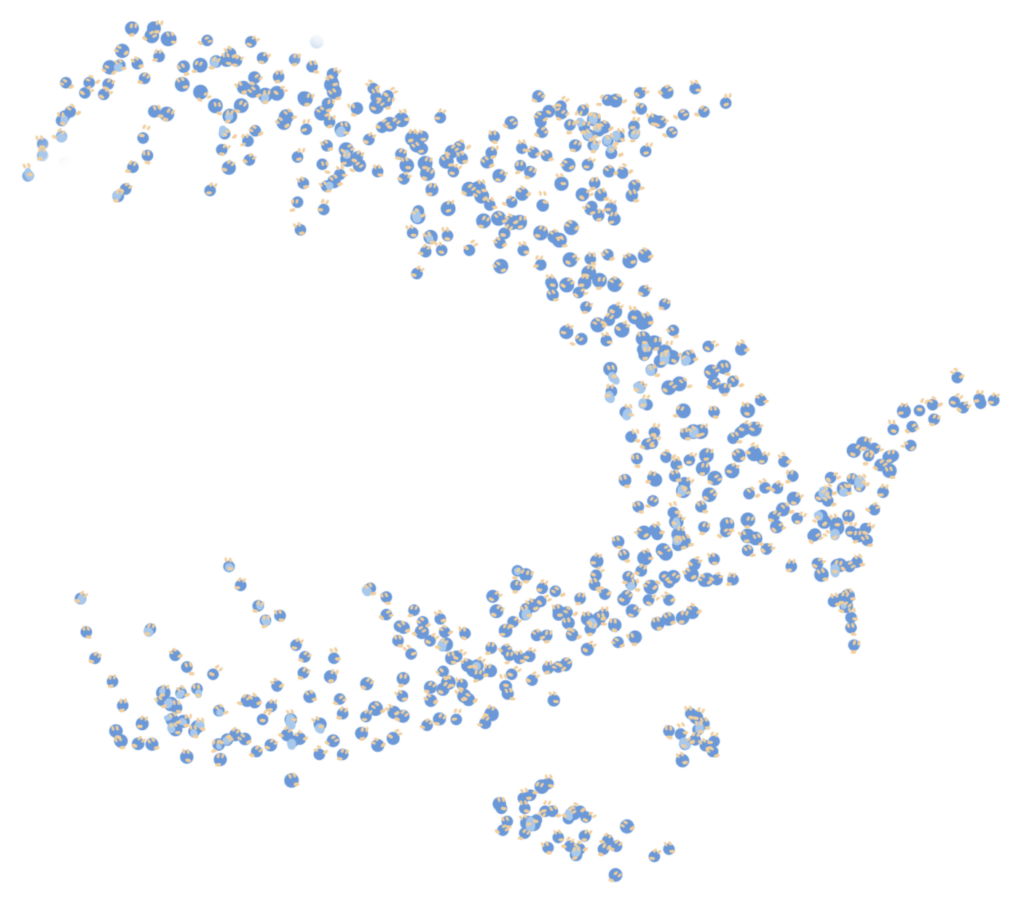 FAQs
The sounds were in our pre-release builds but we ran into technical issues and in scenes where multiple Zoombinis were moving it resulted in a cacophony. We still hope to bring them.
We recommend an 8" screen although we have players using screens as small as 5" with a stylus. If it's not working for you feel free to request a refund (see below).
We would like to do more Zoombinis, but have no plans at this time.
One fix to try – make sure you've quit Zoombinis. Launch it again. Once it launches and you get to the "Choose Your Game" screen, don't click on one of the saved games – click on the small "watch intro" text in the upper right of the dialog box. The Zoombinis movie will start playing – you may see a movie progress slider at the top and a volume slider at the bottom left, or you may need to tap the screen once or twice to see this – once you see it, make sure the volume slider is at its midpoint or even further to the right. We've had at least one report that the volume slider was all the way to the left and this turned off sound throughout the game.
How to Get a Refund
Given the wide range of devices available to the public – age, operating system, features – Zoombinis will perform better on some devices rather than others. If you're not completely satisfied, you can request a refund from Google Play in the first 48 hours. After that contact us for a full refund – please be sure to include either the email address for your Google Play account or your Google Play order number. We reserve the right to refuse refunds more than 2 weeks after purchase. Email support@terc.edu.
Contact Us – Bug Reports, Feedback, Comments
Please email us at support@terc.edu and include as many details as you can – what model device you're using, OS version, description of the issue, and screenshots if possible. Thanks!