Curriculum Developer & Education Researcher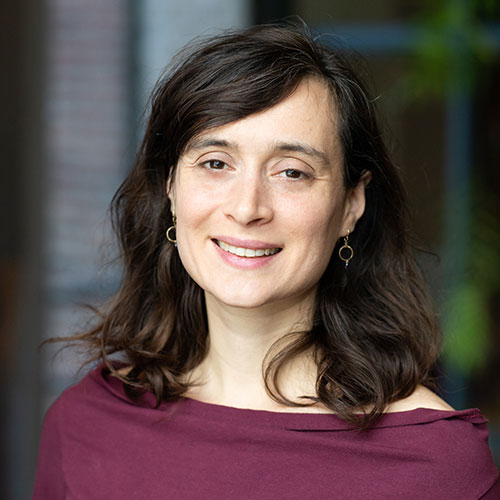 Program/Areas of Interest
Investigations Center for Curriculum and Professional Development
Mathematics Teaching and Learning
Learning Design and Technology
Biography
Annie Sussman designs and facilitates online courses for the Investigations Center for Curriculum and Professional Development and conducts research on math education and robotics. She is passionate about the intersection of learning, design and technology and brings a strong background in education, teacher training, instructional design and web design to her work at TERC.
Annie joined TERC in 2015 as a supporting author on the 3rd edition of the Investigations curriculum. In addition to writing and editing the curriculum, she worked with the author team and the publisher to oversee the development of various digital curriculum components including professional development videos for teachers, and the Math Words and Ideas resource—an interactive digital tool that provides an overview of key ideas introduced in the curriculum for students and families.
Education
M.A.T. Smith College
B.A. Connecticut College
Investigations 3 Blog Posts
Highlighted Publications
Sussman, A. (2019). The Power of Discussion Forums for Online Professional Development. Hands On! Magazine. 10-11. TERC
Sussman, A., Hammerman, J., Higgins, T., & Hochberg, E. (2019). Questions that elicit students' mathematical ideas: Supporting engagement in the Standards for Mathematical Practice. Teaching Children Mathematics
TERC. Investigations in Number, Data, and Space®, 3rd ed. Glenview, IL: Pearson, 2017.