NetApp Data Explorers: Preparing youth for the data-filled future
Chad Dorsey, Andee Rubin, Michelle Mann

Introduction
Written by: Chad Dorsey, The Concord Consortium; Andee Rubin, TERC; Michelle Mann, NetApp
We live in an era defined by data. More than ever before, data plays a vital, expanding role across practically all aspects of society. Data has transformed industry, giving birth to entirely new sectors and becoming central to careers at all levels. Data has assumed new relevance in our personal lives as well, informing daily activities, major life decisions, and even democratic participation and engagement. As data's significance continues to grow in all quarters of life, it is more crucial than ever to empower youth to use data competently and productively in their future lives and careers. We must ensure that youth become fluent at working and communicating with data.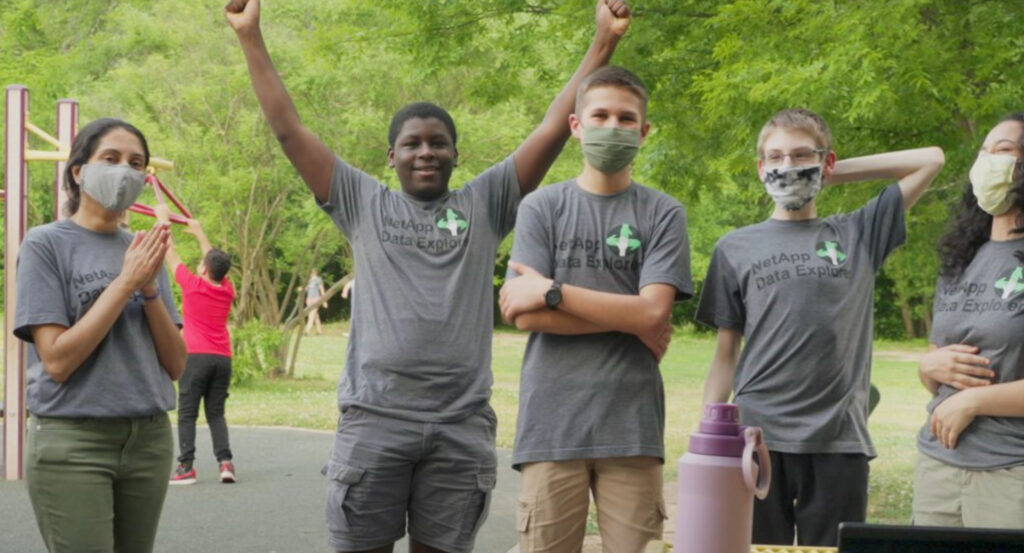 Fortunately, data provides many natural opportunities for developing new and engaging learning experiences. Using data to explore issues of societal importance can resonate particularly strongly with adolescents, who are exploring their place in the world and the impact they want to have. Such opportunities give youth the chance to experience for themselves the power data holds for illuminating and addressing realworld problems. Unfortunately, however, youth today have far too few opportunities to participate in powerful, data-centered learning experiences. Our kids—and their futures—deserve more.
NetApp's Data Explorers program represents a key example of such a future-focused learning opportunity. With a goal of empowering teens to discover and develop critical data science skills, Data Explorers makes use of flexible afterschool settings to involve youth with data starting at an early age. In the Data Explorers program, middle school aged youth examine data related to the United Nations Sustainable Development Goals (SDGs) to investigate pressing social and environmental challenges. As they do, they experience data use in the context of global issues, collaborate with adult volunteers to develop personal connections to the world of work, and experience firsthand the power data offers for identifying and solving problems they care about and want to be involved in.