Senior Science Educator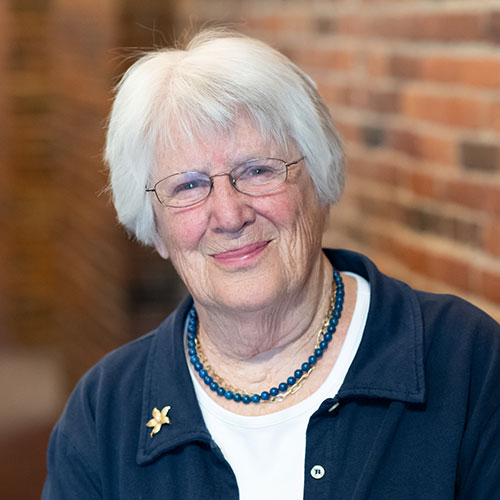 Program/Areas of Interest
Elementary and middle school science curriculum and science pedagogy
Teacher professional development in science
Biography
Sally came to TERC after 40 years' experience teaching science and heading science departments in elementary, middle, and high schools. For many years she directed professional development institutes for science teachers and has been a speaker, workshop leader, and consultant in the field of science education throughout the country.
She has extensive experience developing science curriculum for the elementary grades and professional development programs and resources to strengthen K-8 teachers' science teaching expertise. Some recent projects include TERC's Focus on Energy, Inquiry Project curricula for students in grades 3-5 and Talk Science professional development and VideoReView for teachers. She co-authored Education Development Center's Science and Literacy, a Natural Fit, a professional development guide for teachers and The Essentials of Science and Literacy, a Guide for Teachers, with emphasis on purposeful talk and writing in science.
She serves as a science advisor to projects, for example, WGBH's Teachers' Domain, Curious George, Fetch, and Design Squad. She has taught undergraduate and graduate courses in science education at Wheelock College, Lesley and Walden Universities.
Education
Harvard School of Education, Ed. M, science education
Smith College, A.B, Biology
Highlighted Publications
Tobin, R., Lacy, S., Crissman, S., and Haddad, N. (2018). Model-Based Reasoning About Energy: A Fourth-Grade Case Study. J Res Sci Teach. 55:8,1134-1161, Wiley Periodicals, Inc.
Crissman, S., Lacy, S., Nordine, J., and Tobin, R. (2015). Looking Through the Energy Lens: A strategy helps students develop a fuller view of energy's role in a variety of phenomena, Science and Children, 52(6), 26-31.
Lacy, S., Tobin, R., Wiser, M., & Crissman, S. (2014). Looking Through the Energy Lens: A Proposed Learning Progression for Energy in Grades 3-5. Published in: Chen, R. F., Eisenkraft, A., Fortus, F., Krajcik, J., Neumann, K., Nordine, J. C. & Scheff, A. (2014). Teaching and Learning of Energy in K-12 Education. New York: Springer.