Co-Director Center for School Reform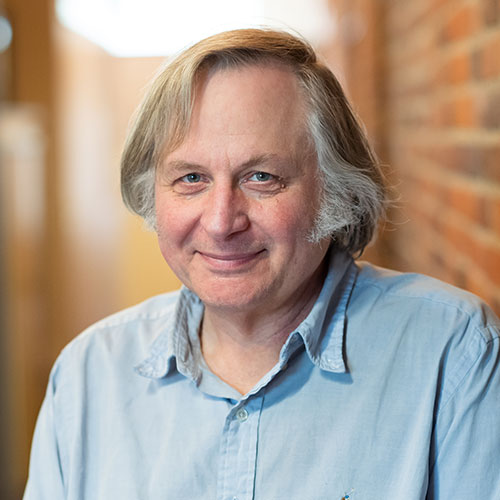 Program/Areas of Interest
Inquiry in science
Electronic communities
Teacher change
Ecology and life science curriculum
Discourse analysis
Public understanding of science
Biography
Brian has been at TERC since 1986 (with a 4-month hiatus in 1988), working on a wide range of projects, primarily in the following fields:
Research: (in projects such as The Inquiry-Based Science Classroom in Context, Researching Science in the Wireless High School, Under the Microscope)
Curriculum development: (Biocomplexity and the Habitable Planet, Global Lab, The Ecology Curriculum, Astrobiology, TERC Star Schools, MBL)
Teacher Professional Development: (Hands-On Elementary Science, Teacher Enhancement in Pedagogy through Ecology(TEPE), Lab-net)
Electronic communities: (Lab-net, LSC-Net, Global Lab, Eyes to the Future, MSPNetand IGERT Resource Center; STEM Videohall)
A new line of research on vernacular science in community groups such as garden clubs, farmers' associations, parents' groups, and town government is emerging, under the title "Tracing the Invisible Fabric." The aim is to understand the content, uses, and social structure of science knowledge and discourse in everyday life.
Before coming to TERC, Brian worked as a freelance editor, ran a rest home for 3 years, and worked in the customer education department of LISP Machine, Inc. He has a Ph.D. in Plant Ecology, and undergraduate and graduate degrees in linguistics. Currently residing in the Monadnock region of New Hampshire, he is married to Darcy Drayton, an artist and teacher; and they have two grown sons. Brian is also the author of numerous publications on Quaker spirituality and history.
Education
1999, Boston University, Ph.D. Plant Ecology
1993, Boston University, M.A. Plant Ecology
1978, Harvard University, A.M. Historical and Comparative Linguistics
1975 Harvard College, A.B. Linguistics and Celtic
Associations
American Educational Research Association
British Ecological Society
Ecological Society of America
International Society for the Learning Sciences
National Association for Research in Science Teaching
Society for Conservation Biology
Highlighted Publications
Drayton, B. and G. Puttick (2016) Digital design of "smart images": A design story. Educational Designer. 3:9.
Drayton, B. ( 2015) Interrogating and Reconstructing Practice. Section ii: Present:Within institutions, Introduction. In Eryaman, M.Y. & Bruce, B. C., eds., Handbook of Progressive Education. New York: Peter Lang. pp 231-238.
Drayton, B. and R.B. Primack (2012) Success rates for reintroductions of eight perennial species after fifteen years. Restoration Ecology Vol. 20, No. 3, pp. 299–303