Exploring Computational Thinking at TERC
For years TERC has been researching and working in Computational Thinking. Below are resources, examples, and research we have done around Computational Thinking in STEM education.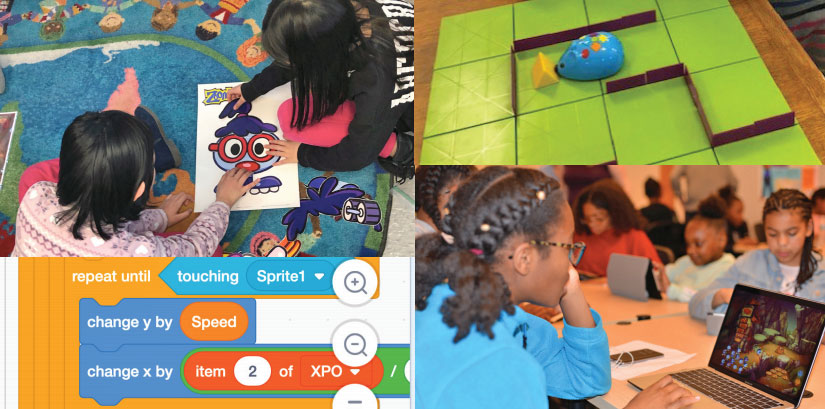 ---
Computational Thinking Resources and Examples
At TERC we integrate CT into STEM education across grade levels and in both formal and informal settings. And we help educators explore what CT can look like in STEM learning environments, both with and without coding. Check out the projects showcasing our work in CT integration, research methods and assessments, and much more.

Hands On! Magazine
TERC researchers surveyed a group of teachers to gain a better understanding of how teachers think about and define computational thinking.

Computational Thinking Blog Series
In this five part blog post series you'll read about the findings of Mike Cassidy and Teon Edwards as they spent part of the last few years exploring different definitions and various peoples' understandings of computational thinking. Navigate to blog posts in this series here: