Senior Researcher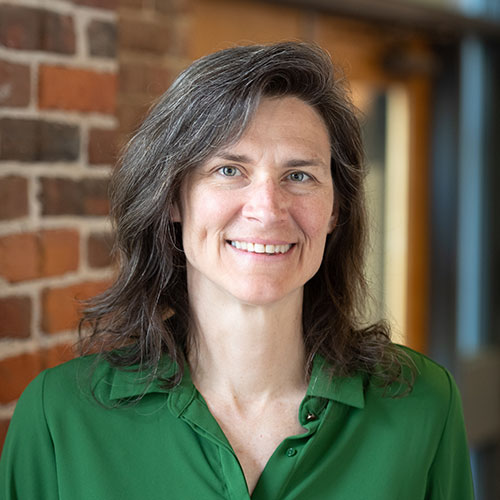 Program/Areas of Interest
Mathematical learning
Data literacy
Interdisciplinary reasoning
Professional development
Curriculum development
Mixed methods research
Biography
Dr. Traci Higgins is a Senior Researcher at TERC with a background in cognitive science. Her research and development work is centered in STEM education, primarily focusing on the teaching and learning of mathematics in the elementary and middle grades and data science K-12+, while also including investigations of interdisciplinary reasoning cutting across subject matter. At the heart of her work is a commitment to creating spaces that empower learners through a focus on the core practices, modes of reasoning, and foundational concepts of the disciplines studied while engaging learners as co-creators, rather than mere consumers, of knowledge. She works from a student-centered, inquiry-oriented, culturally responsive stance, embracing the assets of learner diversity.
When not working, Traci plays basketball and soccer, hikes, raises heritage chickens, gardens, hunts mushrooms, cooks with wild edibles, and reads voraciously.
Education
Ph.D. (Cognitive Psychology) Clark University, Worcester, MA, 1998
M.A. (Psychology) Clark University, Worcester, MA, 1994
B.A. (Psychology) Bates College, 1991
Highlighted Publications
Higgins, T., Russell, S.J.; Schifter, D. (in press) Student-generated conjecture about the behavior of the operations: Four dimensions supporting a structural understanding of arithmetic. Journal of Educational Research in Mathematics.
Russell, S.J.; Schifter, D.; Kasman, R.; Bastable, V.; Higgins, T. (2017) But Why Does It Work? Mathematical Argument in the Elementary Classroom. Portsmouth, NH: Heinemann.
Konold, C., Higgins, T., Russell, S.J., & Khalil, K. (2015). Data Seen Through Different Lenses. Educational Studies in Mathematics, 88(3): 305-325. URL: http://dx.doi.org/10.1007/s10649-013-9529-8
Konold, C. & Higgins, T. L. (2003). Reasoning about data. In J. Kilpatrick, W.G. Martin, & D. Schifter (Eds.), A Research Companion to Prinicipals and Standards for School Mathematics (pp. 193-215). Reston, VA: National Council of Teachers of Mathematics.