President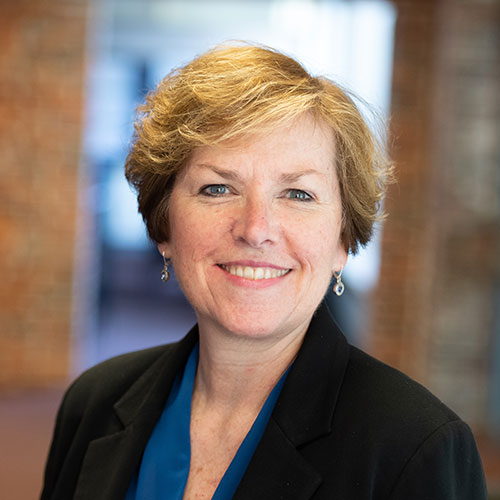 Biography
Laurie became president of TERC in 2016 after serving as Interim President for eighteen months. She began her career at TERC in 1994 as Controller having served as Budget Director for the Massachusetts Commission for the Blind for the previous 9 years. At TERC her expertise and strategic thinking were highly valued and she rose to become Director of Finance in 1996, Chief Financial Officer in 2002, and Chief Operating Officer in 2004.
Even before coming to TERC, Laurie had an interest and aptitude for math and computer science. As a student, she remembers well how few female counterparts shared her classrooms. Because this condition still persists in science, math, and engineering classrooms, she is passionate about igniting interest in STEM topics in learners of all ages, backgrounds, and abilities. Laurie believes that comfort and confidence in these areas is critical to students' ability to thrive in school and in their careers, but also to ensure a healthy and productive democratic society. She leads TERC as its research scientists engage in research and development efforts aimed at enhancing STEM education practices, experiences, assessments, materials, and tools in formal and informal learning settings.
Education
Laurie holds a B.S. in mathematics with a concentration in computer science and an MBA from the University of Massachusetts Lowell.
Associations
Treasurer, Board of Trustees for the Rennie Center for Education Research and Policy
Co-chair, Citizen Advisory Board for the Massachusetts Department of Developmental Services.