The TERC Video Showcase is Now Live!
November 14 – 21, 2023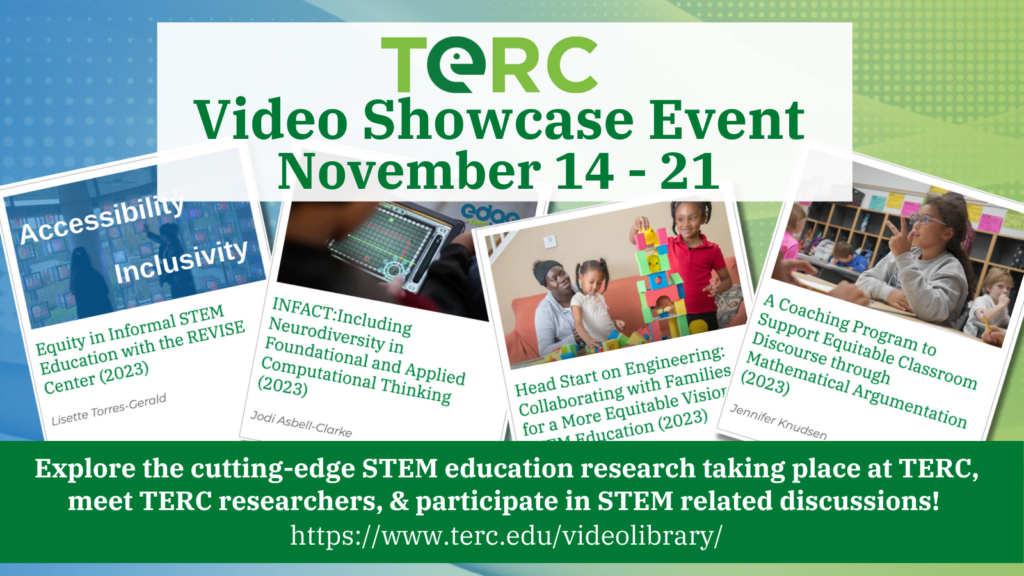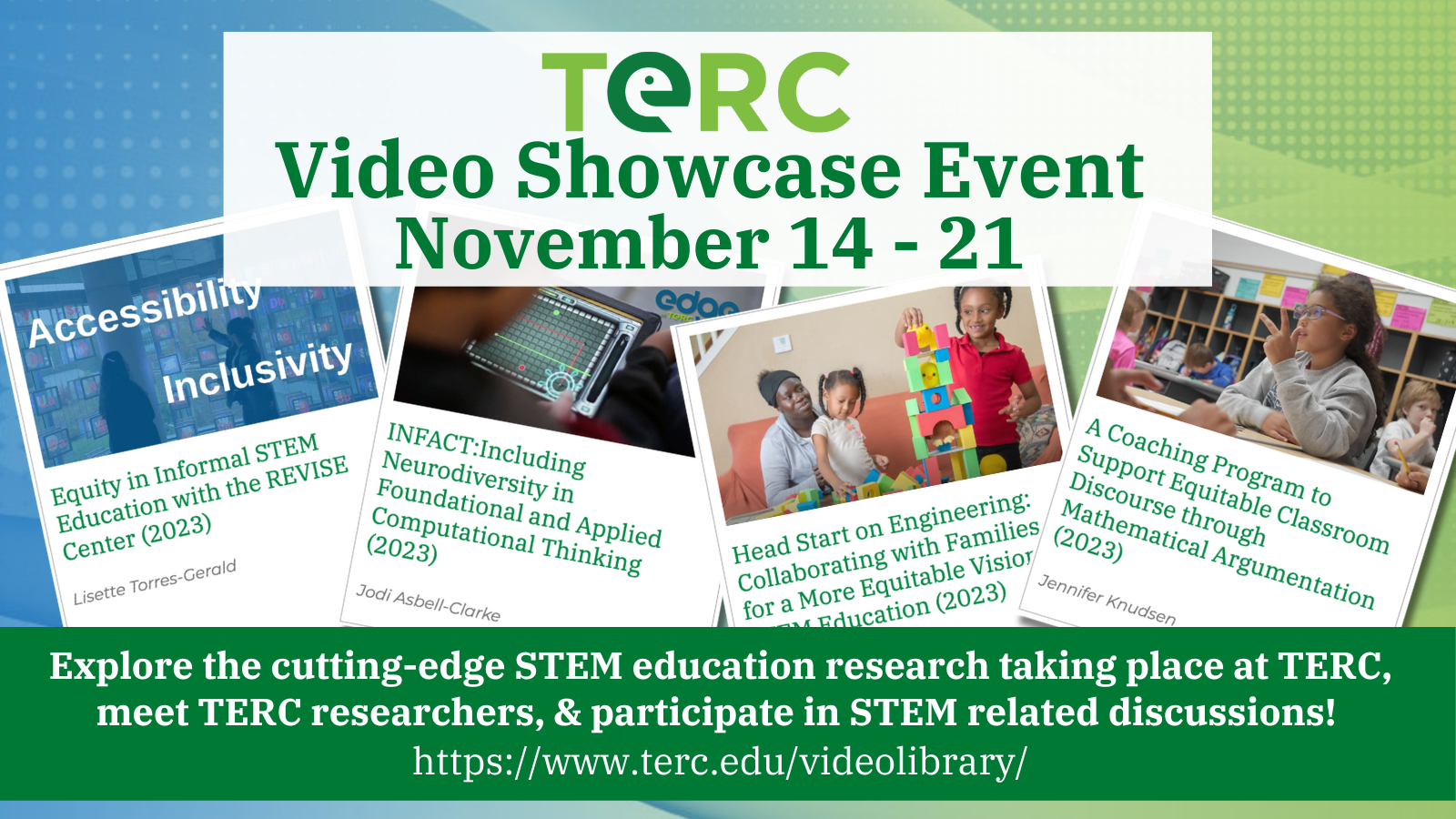 Join TERC researchers in an interactive 8-day event. View short 3-minute videos showcasing TERC's innovative work aimed at broadening participation and inspiring all learners to engage in high quality science, technology, engineering, mathematics, and CS learning experiences. Be sure to share your questions and ideas with the presenters and other visitors by posting to each presentation's discussion.