TERC Workshops at Cambridge Science Festival 2018
STEAMworks@TERC
2067 Massachusetts Ave
1st Floor
Cambridge, MA 02140
Story Time for Babies & Toddlers / Cuentacuentos bilingüe para bebés y niños pequeños
April 17 @ 10:00 am – 11:00 am
Free
Ages 0-3 with caregiver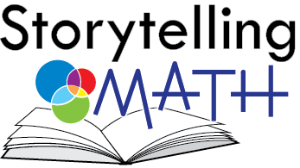 Come for an English/Spanish story time and get a free math storybook for babies. We'll read picture books that include the math we do when we're playing and having fun! Then, we'll explore math as we play.
Vengan a disfrutar de un cuentacuentos en inglés y en español y consigan un libro de cuentos de matemáticas para bebés. Vamos a leer cuentos que incluyen las matemáticas que hacemos cuando jugamos y nos divertimos. Después exploraremos ideas matemáticas a través del juego.
Edades: de 0 a 3 años acompañados de un adulto.
---
Zoombinis: A Game of Computational Thinking
April 17 @ 1:00 pm – 2:00 pm
Free
For kids in grades 4-7 with caregiver.
Come play TERC's award-winning, puzzle game Zoombinis, and experience how it engages players using computational thinking skills.
Players learn to be systematic, breaking down problems into more manageable pieces, moving from trial and error to testing ideas and ultimately implementing solutions — all this in a fun and zany game!