TERC Workshops at Cambridge Science Festival 2017
The workshops at TERC that were part of this year's Cambridge Science Festival were fully attended and brought together science, technology, engineering, mathematics and fun!
Everyday Math Stories/Cuentos matemáticos cotidianos
Come for an English/Spanish storytime. Author Ellen Mayer read her book, Cake Day, and signed copies for everyone. Her picture book and others included the math we do when we're cooking, playing and having fun. Activities after the storytime had the children building towers with everyday items and measuring and mixing to make play dough.
Zoombinis: A Game of Computational Thinking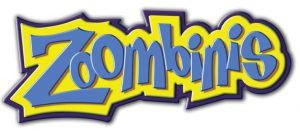 Children played the award-winning puzzle game Zoombinis. They explored how it engages players in computational thinking skills of being systematic, breaking down problems into more manageable pieces, moving from trial and error to testing ideas to implementing solutions and more!
SportsLab: Shoe Design
Young sneakerheads were on hand to experience some of the activities in EdGE's SportsLab. They saw how companies that make their favorite sports shoes depend on STEM in the sport research and shoe design process. They engaged in some design thinking and created their own Inspiration Board for a new sport shoe, then pitched it to the other shoe dogs in the room.