Storytelling Math in the News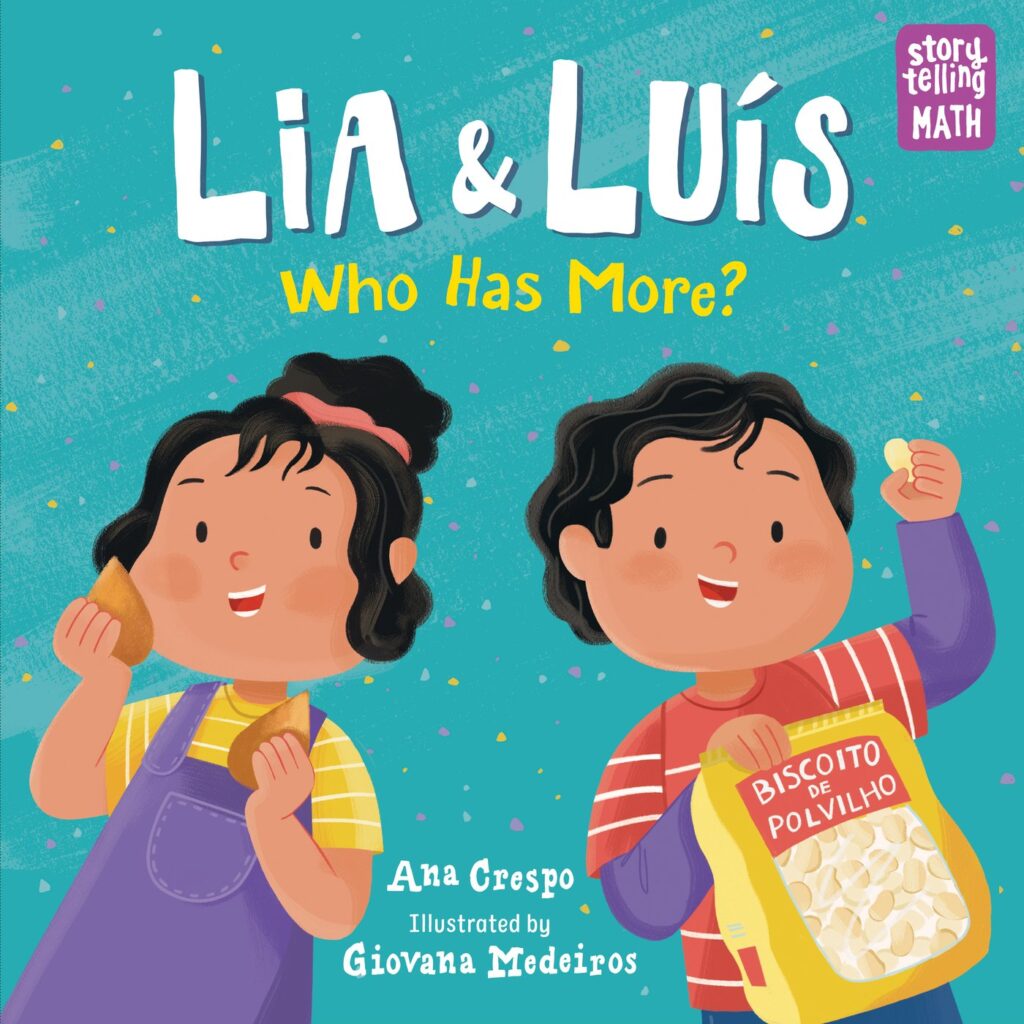 Lia & Luís: Who Has More? on PBS SoCal 111 Favorite Kids Books of 2021
Looking for your child's next favorite book? Lia & Luís: Who Has More? (Ages 3-6) written by Ana Crespo and illustrated by Giovana Medeiros tells the story of how a little girl named Lia uses some clever math tools to show her brother how much they both really have using measurement and comparison.
The PBS SoCal list includes books for kids of all ages that talk about important topics, including social justice, Asian American heritage, LGBTQ+ expression, honoring Indigenous people, Latinx heritage, special needs and more — all in kid-friendly ways.
Two Storytelling Math books on the School Library Journal's Fuse Eight '31 Days, 31 Books: 2021 Transcendent Holiday Picture Books List'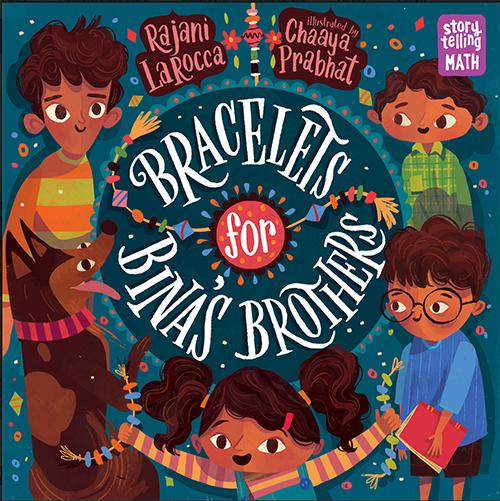 Bracelets for Bina's Brothers by Rajani LaRocca, ill. Chaaya Prabhat
In this celebration of the Raksha Bandhan holiday, youngest sibling Bina is determined to make bracelets for each of her three brothers. Vijay loves blue but doesn't like green. Siddharth is fond of green but can't stand orange. Arjun likes orange but is sick of blue. With three colors to work with, will Bina get the bracelets right?
Look, Grandma! Ni, Elisi! by Art Coulson, ill. Mardelyn Goodnight
Bo wants to help bring the homemade marbles he's created (as big as bocce balls) to his family's craft booth during the Cherokee National Holiday. Trouble is, He needs to find precisely the correct sized container to fit. That means wrangling with concepts like volume and capacity
"… Charlesbridge just swooped in and cornered the math-related picture book market. Cornered, heck. They've conquered it! You see, not only do their picture books in the "Storytelling Math" series really show math-related concepts in wonderful contexts, but they reach out and find authors and artists from a wide range of ethnicities and cultural backgrounds."

—Fuse Eight
In collaboration with Charlesbridge Publishing, TERC's Marlene Kliman has helped in the development of a series of picture books that meld story, racial diversity, and math and are written by authors of color. There are now 14 books available, in English and Spanish. Read more about the project here.