Save the Date: TERC Interactive Video Showcase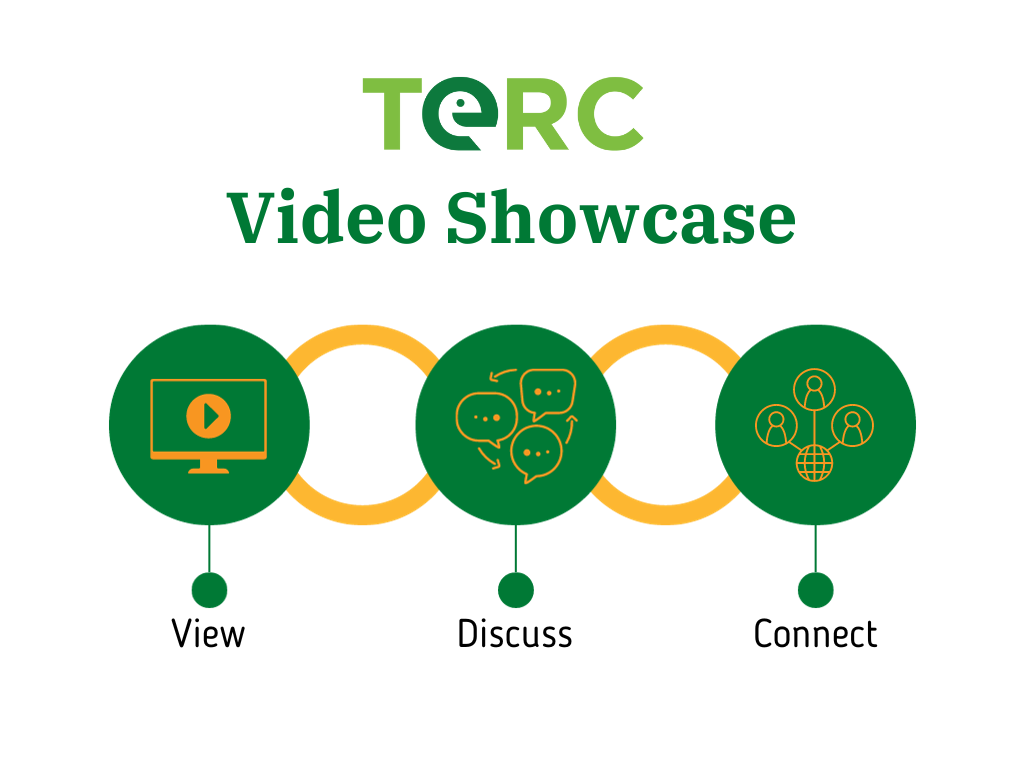 November 14-21, 2023
The TERC Video Showcase is an 8-day interactive event for visitors and TERC staff to engage with each other around the innovative ideas presented in short videos aimed at enhancing science, technology, engineering, mathematics, and CS education for all learners.
The presentations traverse multiple grade levels and disciplines, extending to both school and informal learning environments.
We invite educators, researchers, parents, and funders to view the video presentations and interact with the presenters and other visitors by posting comments, queries, and ideas.
This collection of video narratives will become a part of the TERC Video Library (coming soon) which will be publicly available year-round.
Bookmark the Showcase's website to easily participate starting November 14th.