Hands On! Magazine: Fall 2015
Download the magazine to read the articles.
If you would like print copies of current or previous magazines, please contact communications@terc.edu.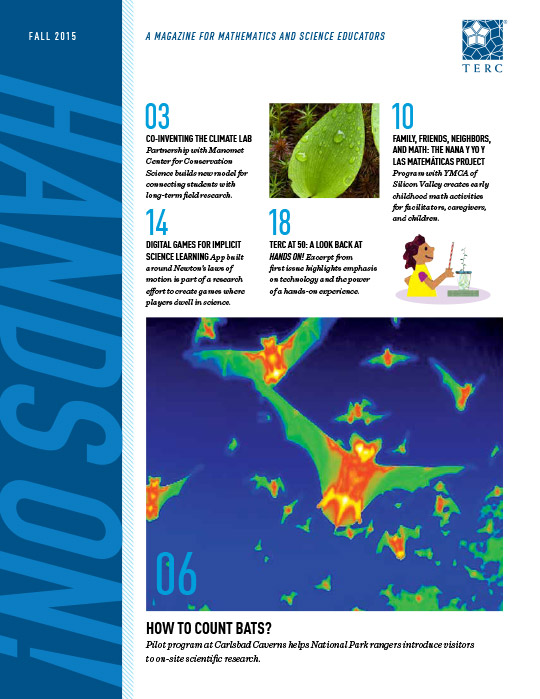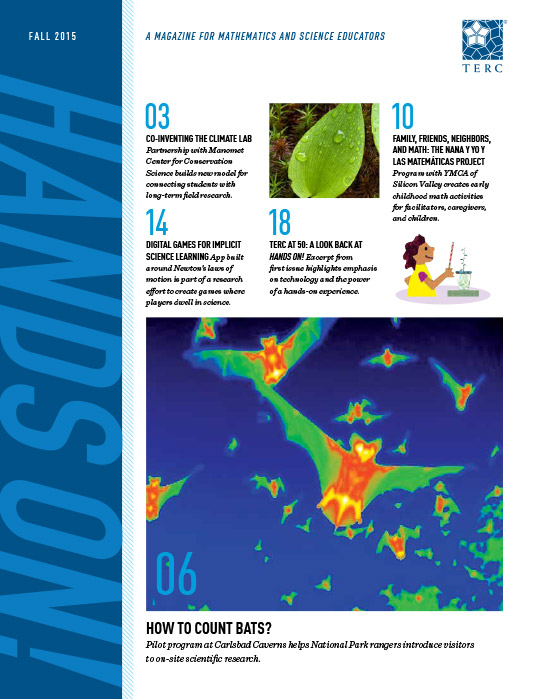 Articles include:
Co-inventing the Climate Lab
How to Count Bats?
Family, Friends, Neighbors, and Math: The Nana Y Yo Y Las Matemáticas Project
Digital Games for Implicit Science Learning
TERC at 50: A Look Back at Hands On!