NSF Funds New STEM Initiative in Greensboro, NC
Young Women to Learn STEM and Entrepreneurship at The Forge Greensboro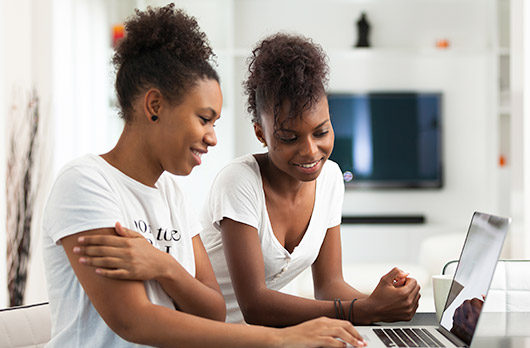 Young women of color ages 13 to 19 will have the opportunity to learn and put to use STEM and entrepreneurship skills at the Forge Greensboro thanks to a new grant from the National Science Foundation's Innovative Technology Experiences for Students and Teachers program. TERC, a STEM education research and development non-profit, partnered with the Forge to secure the $1.25 million grant to develop the African American Young Women in Making to Engage in STEM and Entrepreneurship (AAMASE, pronounced amaze) study. Together with other partners in the Greensboro community, researchers from TERC and makers from the Forge will develop ways to make makerspaces more welcoming and useful to young women of color.
"We are using a co-design model to develop AAMASE because learning alongside these young women is the only way we can truly close the opportunity gap. Our country and region need young women of color in STEM and business to address the big issues we face," said Ken Rafanan, a Greensboro-based education researcher at TERC and the research project's principal investigator.
Forge Program Director, Jennie Savage is looking forward to developing this new program alongside TERC.
"This program has a chance to develop a model that can be used across the nation. Makerspaces need programs that appeal to our diverse communities," said Jennie. "We are excited to learn how to make the Forge better for everyone and we can't wait to see the student's creations."
To learn more about AAMASE and stay up to date on their latest developments, visit www.terc.edu/projects/aamase.
FOR IMMEDIATE RELEASE
Contact:
Ken Rafanan
Senior STEM Education Researcher
650-704-9920
ken_rafanan@terc.edu
***
TERC is a not-for-profit made up of teams of math and science education and research experts dedicated to innovation and creative problem solving. At the frontier of theory and practice, TERC's work encompasses research, content and curriculum development, technology innovation, professional development, and program evaluation. TERC has a passion for social justice and strives to create level playing fields for all learners, reaching more than three million students every year. To learn more, please visit www.terc.edu.