Projects, games, and activities that mix in math for PreK-Grade 5
We are delighted to make our activity books available for free downloading. Our books are based on 15 years of research and development projects supported in part by NSF and other foundations. In these projects, we partnered with public librarians, after-school providers, and families all over the U.S to craft math resources that are accessible and engaging to a very wide audience, including those with little mathematical comfort or confidence.
Download our books for free below!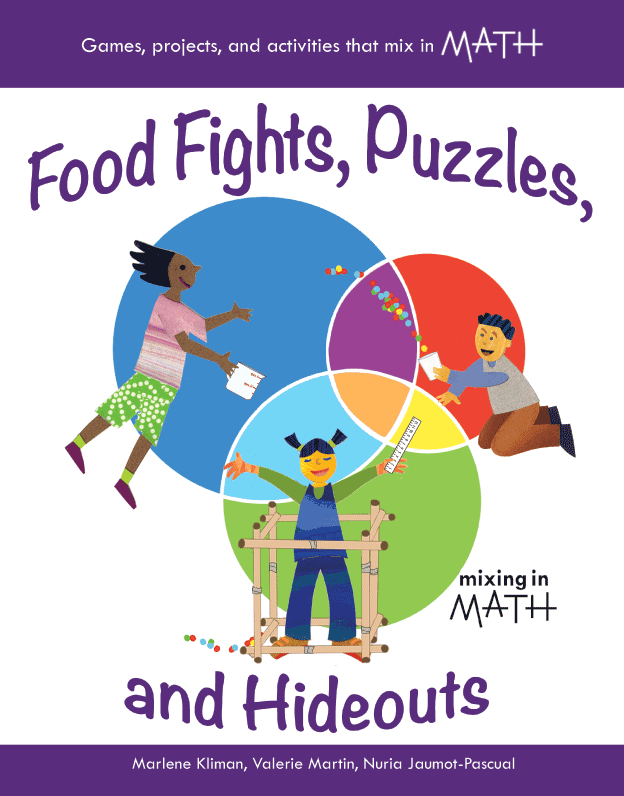 Food Fights, Puzzles, and Hideouts for Grades K-5
We believe that creativity, play, and socializing are important ingredients in learning just about anything. This book is designed to put those ingredients into learning math. The games, projects, and activities are geared toward children in the elementary grades, but older children and adults will also enjoy and find challenge in them.
Whether or not you've liked math in the past, once you've dipped into this book, you'll see that it can be part of the things you love to do. Find a game, project, or activity and get started!
Rompecabezas, escondites y batallas de comida
Creemos que la creatividad, el juego y la socialización son ingredientes importantes de cualquier aprendizaje. Este libro está diseñado para incorporar estos ingredientes en el aprendizaje de las matemáticas.
Aunque no nos gustaran las matemáticas en el pasado, una vez que probemos las actividades de este libro vamos a darnos cuenta que las matemáticas pueden ser parte de las actividades que nos gustan. Así que escojamos un juego, un proyecto o una actividad de este libro y, ¡pongámos manos a la obra!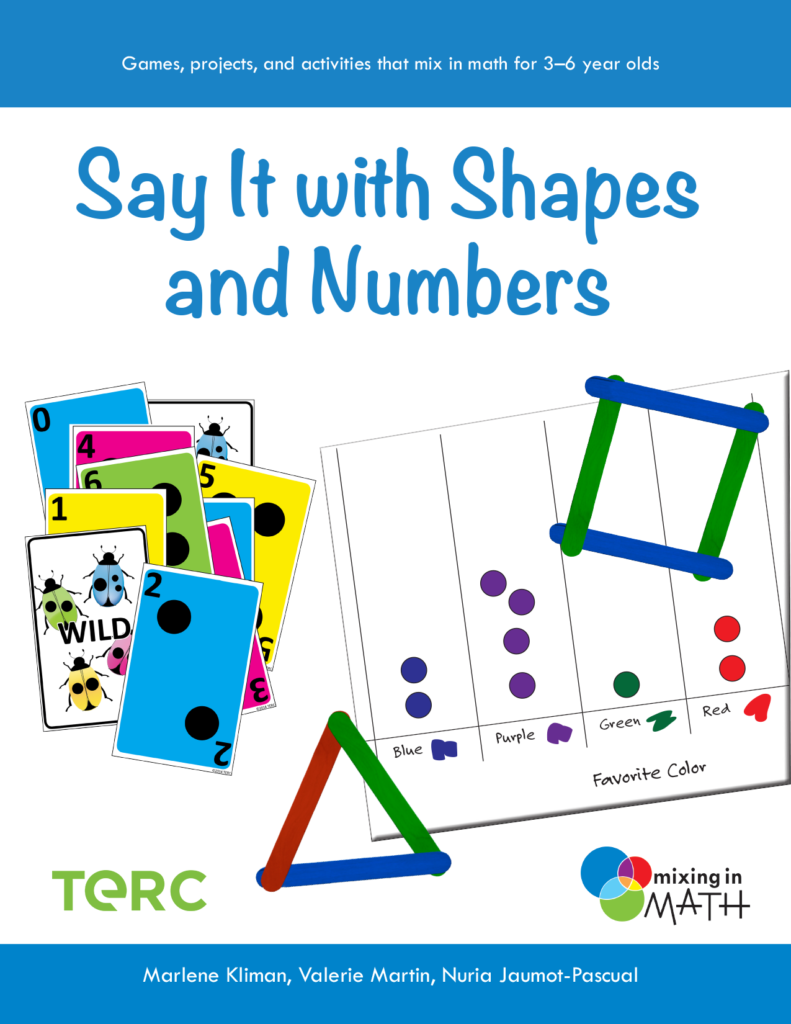 Say it with Shapes and Numbers for Grades PreK-3
Play games, build towers, move to the beat, and go on a pretend picnic—all with math! This book contains over 300 ways to mix in math with young children and families, mathophobes and mathophiles, and parents, childcare providers, librarians, and teachers. The games, projects, and activities are geared toward children grades PrK-3, but older children will also enjoy and find challenge in them.
Mixing in Math lays out such a variety of activities—short and long, complex or requiring no materials at all—that teen or adult program leaders can't help but be inspired. Beside addressing state frameworks, these activities draw creative extensions out of day-to-day places where math did not seem to exist before.