TEAM MEMBERS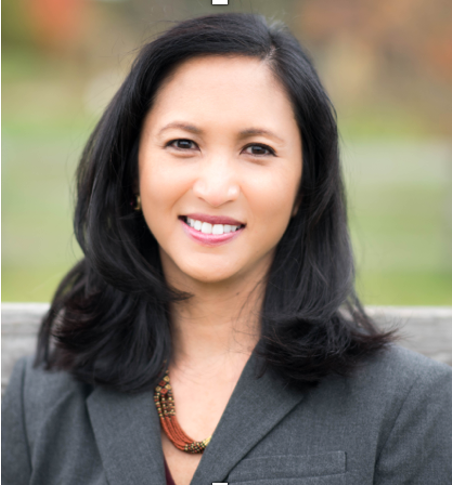 Dr. Mia Ong – Principal Investigator (PI)
Dr. Mia Ong is a Senior Research Scientist at TERC and leads the Institute for Meta-Synthesis. For over 20 years, Dr. Ong has conducted qualitative and mixed-methods research, including three NSF-sponsored literature synthesis projects, focused on equity in STEM. Her publications include synthesis articles on women of color in STEM in Harvard Educational Review and Journal of Engineering Education. She has extensive experience teaching qualitative research methods and equity in education at schools such as Harvard, Vanderbilt, MIT, Boston University, and Swarthmore College. Dr. Ong holds a doctorate in Social and Cultural Studies in Education from the University of California at Berkeley.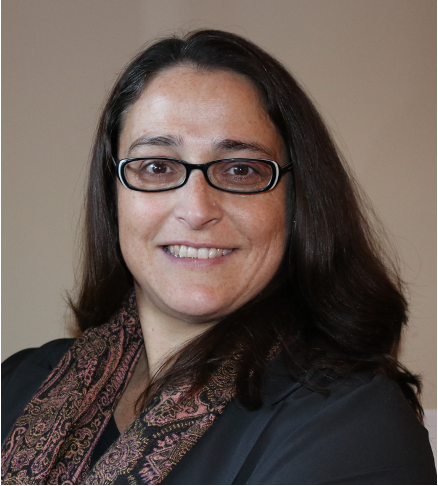 Dr. Nuria Jaumot-Pascual – Co-PI
Dr. Nuria Jaumot-Pascual is a Research Scientist at TERC and co-leads the Institute for Meta-Synthesis. She researches the experiences in STEM education and careers of populations that live at the intersection of interlocking marginalities, with an emphasis on gender/sexual identity and race/ethnicity. Dr. Jaumot-Pascual has taught research methods to graduate students at Piedmont College and the University of Georgia. She is a methodologist who specializes in qualitative meta-synthesis and photo elicitation methods. She holds a doctorate in Qualitative Research and Evaluation Methodologies from the University of Georgia.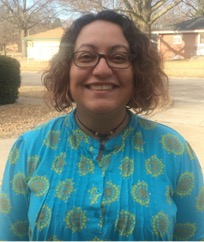 Dr. Lisette Torres-Gerald – Senior Research Associate and Project Coordinator
Dr. Lisette Torres-Gerald (also known as Lisette E. Torres) is a trained scientist and disabled scholar-activist whose work focuses on addressing racial and gender inequity and disability in STEM and higher education. She earned a doctorate in Education with a Certificate in Social Justice from Iowa State University and M.S. in Zoology with a Certificate in Ecology from Miami University. She is also an active member of Science for the People, a co-founder/executive committee member of the National Coalition for Latinxs with Disabilities (CNLD), and an advisory board member of the Invisible Disability Project (IDP) and the STEM Persistence Advisory Board for the Science Friday Initiative.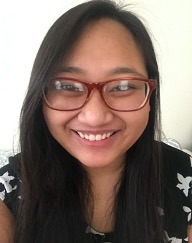 Christina Bebe Silva – Researcher
Christina B. Silva is a Research Associate at TERC. She began her career as a researcher through her participation in the TERC Scholars Program, a research internship opportunity for undergraduate students of color offered at TERC. Her research focuses on the lived experiences of people of color, particularly women and girls of color, in STEM education and professions. She currently works on five national-level funded projects, all of which are led by women and women of color, that are grounded in achieving STEM equity and inclusion. She has also assisted on research conducted by the American Institute of Physics TEAM-UP Task Force. She holds a Bachelor of Social Work from Simmons University.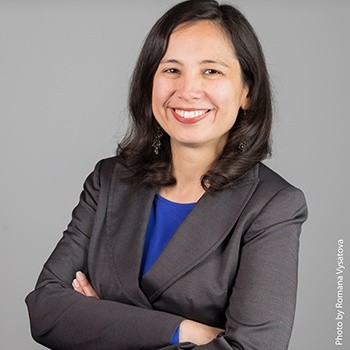 Audrey Martinez-Gudapakkam – Senior Research Associate
Audrey Martínez-Gudapakkam is a senior researcher at TERC. She has over ten years of experience in STEM education research and evaluation at public schools, non-profits and universities. Currently at TERC she divides her time between evaluating STEM programs while also doing research. Some of her recent research includes engaging Latinx families with young children in math, developing a professional development math program for paraeducators, and researching factors that support Women of Color pursuing careers in computer science. Audrey has a master's degree in International Education Policy from the Harvard Graduate School of Education and a B.A. from Boston College. She is currently a member of NAEYC, AEA, NCTM and TODOS.
EVALUATION TEAM
Dr. Maria Jimenez – External Evaluator, Community Consulting
Dr. Maria Jimenez is a Senior Evaluation Manager at Volunteers of America Los Angeles as well as an independent evaluation and research consultant (MJ Consulting & Community Consulting) in the Los Angeles area. She has a decade of research and evaluation experience, with particular expertise in building the capacity of organizations to achieve their goals through the development and evaluation of their programs, policies, and activities. She has evaluated programs funded by the National Science Foundation (NSF), including the St. Elmo Brady STEM Academy (SEBA), Entrepreneurial Leadership in STEM Teaching and Learning (EnLiST), and an I-TEST project with the University of Houston. Dr. Jimenez is also a pioneer in the field of Culturally Responsive Evaluation (CRE), which incorporates constructs of culture and context throughout the evaluation process to ensure the evaluation needs of underrepresented populations are met.
PARTNERS & ADVISERS
Dr. Detris Adelabu is Chair of the Psychology and Human Development Department at Boston University. She directs the Emerging Scholars Program for underrepresented students. She teaches research methods courses to doctoral students.
Dr. Maura Borrego is the Director of the Center for Engineering Education and Professor of Mechanical Engineering at the University of Texas at Austin. She is a former NSF Program Director and former board member of the American Society of Engineering Education. A specialist in engineering education research, Dr. Borrego is co-author of several highly cited systematic literature reviews (e.g., Borrego, Douglas, Amelink, 2009; Borrego et al., 2014; Martin et al., 2018) and is a former Deputy Editor of the Journal of Engineering Education.
Dr. Rebecca Davis is Assistant Professor in the School of Library and Information Science at Simmons University. Her research includes undergraduate women in STEM and their use of academic library resources, and diversity in academic libraries. Prior to joining the faculty at Simmons University, Dr. Davis worked as an Information Sciences Librarian at the University of Southern California. She holds a Ph.D. in communication and information from the University of Tennessee.
Dr. Jori Hall is an Associate Professor at the University of Georgia in the Department of Lifelong Education, Administration, and Policy. Her research focuses on culturally responsive evaluation approaches, mixed methods research, qualitative inquiry, and educational accountability, and she is an associate editor for the American Journal of Evaluation.
Dr. Felicia Jefferson is an Assistant Professor at Fort Valley State University. Through her teaching, research and community engagement activities, she partners with students and other scientists and educators to use science and engineering to solve problems in local communities and encourage STEM delivery mechanisms that broaden participation in these fields. Her work, which has been funded by multiple federal grants, has appeared in top science journals.
Dr. Elizabeth Pope is an Assistant Professor of Educational Research in the University of West Georgia's department of Leadership, Research, and School Improvement. She is a qualitative research specialist in the Educational Research program at UWG, where she teaches online doctoral courses. Elizabeth's research interests lie in adult learning in interfaith encounters, literature reviews, digital technologies in qualitative research, and online teaching and learning.