Upcoming Workshops and Webinars
Learn more about our upcoming workshops, webinars, and more.
What is Meta-Synthesis?
A meta-synthesis looks at data from qualitative research findings to answer a research question and construct greater meaning for a field.
Our flexible, multimodal curriculum models include: on-demand modules, workshops, webinars, seminars, intensives, and coaching.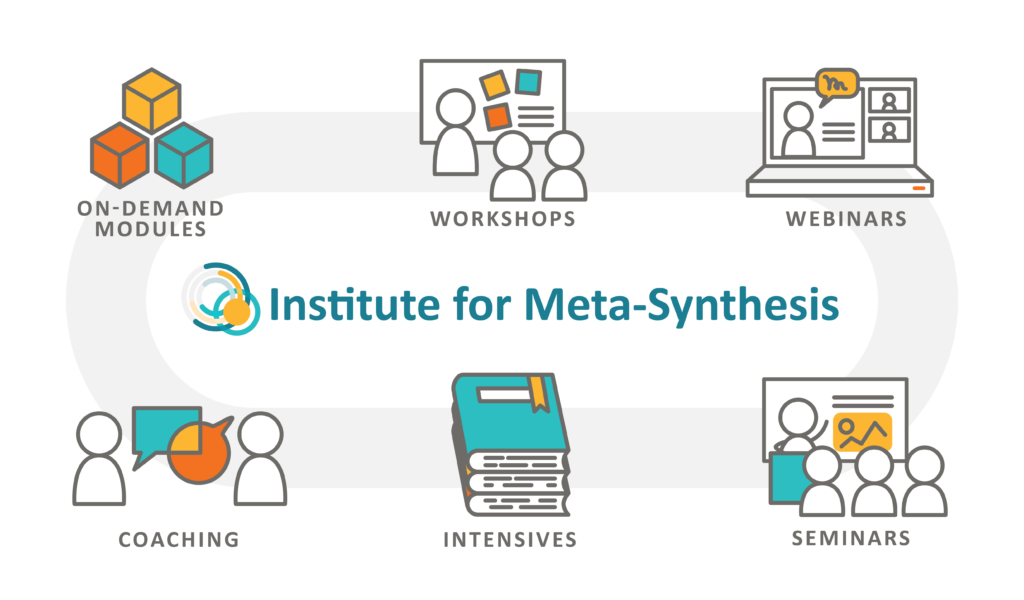 ---
Testimonials