All our workshops are supported by NSF and are at no cost to participants. Lodging and travel not included.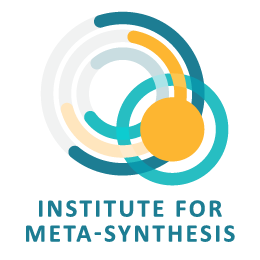 Upcoming Webinars
Qualitative Meta-Synthesis for Social Justice and Policy Reform: What, How, and Why
Date: Thursday, April 27 2023
Time: 1:00 – 2:30 PM ET with Coffee Hour from 2:30 – 3:00 PM ET
What is this webinar about?
A qualitative meta-synthesis looks at the findings from qualitative research to answer a synthesis question and construct greater meaning for a field.
This webinar is split into two parts. The first part will provide an overview of the qualitative meta-synthesis process and how our team conducts the steps of this method. Aspects of our approach to qualitative meta-synthesis may be useful for scholars in any discipline.
The second part will discuss how qualitative meta-synthesis can be used for social justice and policy reform efforts. We will describe how our qualitative meta-synthesis projects have intersected with local and national policy and practice.
This webinar will include:
an overview of qualitative meta-synthesis
discussion of two case studies
brief small-group sessions to discuss ideas for meta-syntheses that can support policy reform
Register for this Webinar Here
Upcoming In-Person Workshops
Refining Your Meta-Synthesis Skills​: An In-Person Intensive Workshop
Dates: June 5-8, 2023
Location: Cambridge, MA
Past Workshops and Presentations
Meta-Synthesis Grant Writing

July 13, 2022
Hosted by FVSU

Meta-Synthesis Manuscript Writing

June 29, 2022
Hosted by FVSU

Qualitative Meta-Synthesis: Summer Intensive Workshop

June 1 and June 15, 2022
Hosted by FVSU

Qualitative Meta-Synthesis for Social Justice and Policy Reform

April 8, 2022
Hosted by Boston University

An Introduction to Qualitative Meta-Synthesis

February 11 and March 4, 2022
Hosted by UMass Boston

Meta-Synthesis Findings: Women of Color in STEM Undergraduate Education

February 2, 2022
Hosted by UMass Boston
Learn about the outcomes of our qualitative meta-synthesis