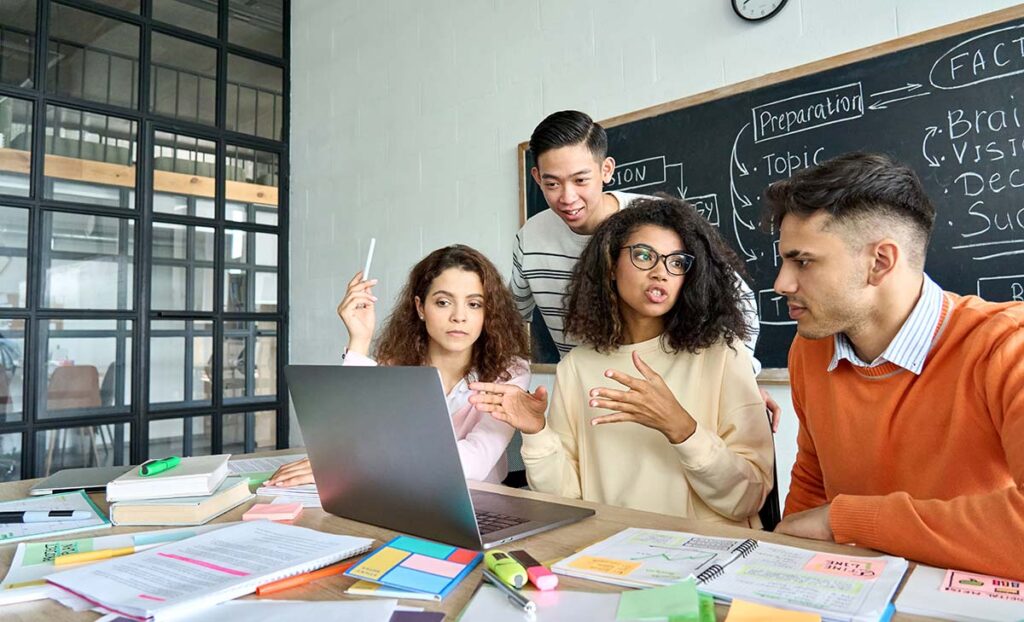 The Institute for Meta-Synthesis (IMS), funded by the National Science Foundation (NSF/BCSER Institute for Research Methods grant), is a series of flexible materials and experiences organized into modules that provide participants with diverse on-ramps for building skills and knowledge in qualitative meta-synthesis.
Our goal is to provide you with methodological skills to confidently conduct your own meta-synthesis project within your discipline, no matter what career stage you are in or experience level with qualitative methods. We focus on equity and social justice issues in STEM and STEM education. However, if your work is not in these areas, participating in IMS can still be helpful to you. Our flexible, multimodal curriculum modules (on-demand modules, workshops, webinars, seminars, intensives, coaching) will get you up to speed and ready to go!
---
What is the Institute for Meta-Synthesis?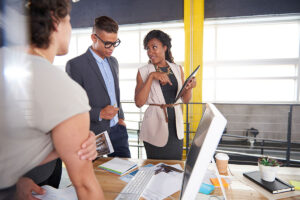 We designed the Institute for Meta-Synthesis in a modular fashion, making it adaptable to the needs of different audiences, through four delivery formats:
Intensive – An in-depth exploration of all modules with the institute team leaders providing coaching for participants' projects. This experience includes an average of nine to twelve hours of live instruction distributed over several days. Each session includes application components, in which participants will have significant time to apply the processes and practices to their own research projects.
Workshop – An introductory level approach to all modules, with a focus on skills and general practice. This experience is a half-day to one-day of live instruction.
Seminar – A short, focused in-depth exploration of one topic. This experience is one to two hours of face-to-face instruction.
On-demand Modules (asynchronous) – A curated, online repository of institute content adapted for online use through video and PDF. This will be available to individuals or institutions free of charge at the end of the project.
Intensives, workshops, and seminars can be delivered in person or over video conferencing. In either case, we strive to make sessions interactive and engaging.
---
About Our Logo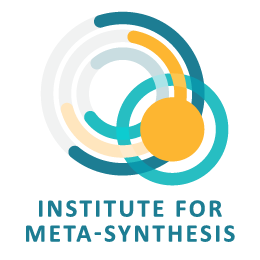 Our logo design takes inspiration from the qualitative meta-synthesis process. The outer two concentric circles of the large set represent the body of literature. As researchers search, filter, and select the relevant studies, the colored arcs represent the relevant studies while the gray arcs represent the studies that are not relevant. The inside circle of the large set represents the codes and descriptive themes that are developed in alignment with the synthesis questions. As the process gets refined, the medium teal circle represents the analytic themes that move from a specific concrete to a more general abstract analysis. Finally, the filled golden circle represents the findings and discussion consolidating the themes into a final synthesized product.
Logo design by Ada Ren-Mitchell
---
Our Mission
The mission of the Institute for Meta-Synthesis is to address the need within STEM and STEM education to build the capacity for developing and conducting qualitative meta-synthesis among graduate students, postdoctoral scholars, early career researchers, and faculty in STEM education research, especially those who are members of groups traditionally underrepresented in STEM professions. We are dedicated to promoting diversity, equity, inclusion, and belonging through our use of critical perspectives in the implementation of these methods.
---
About TERC
TERC is a nonprofit made up of teams of math and science education and research experts dedicated to innovation and creative problem solving. At the frontier of theory and practice, TERC's work encompasses research, content and curriculum development, technology innovation, professional development, and program evaluation. TERC has a passion for social justice and strives to create level playing fields for all learners, reaching more than three million students every year. To learn more, please visit www.terc.edu.