Data Science Activities for Middle School Youth
The ability to make meaning with data has never has been more important. The Data Clubs project believes that middle school learners can and should know how to interpret data to make decisions and manipulate data to answer their own questions. This project introduces middle school youth to the power of data and gives them simple tools for visualizing and analyzing data on topics they care about.
Three modules engage them with "big" data—large data sets collected by government agencies (e.g., NOAA and the Census Bureau), research institutes (e.g., the Pew Center) and international collaborations (e.g., the Census at School project) —curated by the Data Clubs team.
Participants learn to:
consider the who, where, when, how, and why of data;
visualize, analyze, and look for meaningful patterns using CODAP, a free online data tool;
collect their own data to answer their own questions;
experiment with representing data, using graphic design ideas from the book, Dear Data; and
see data everywhere and make meaning from it!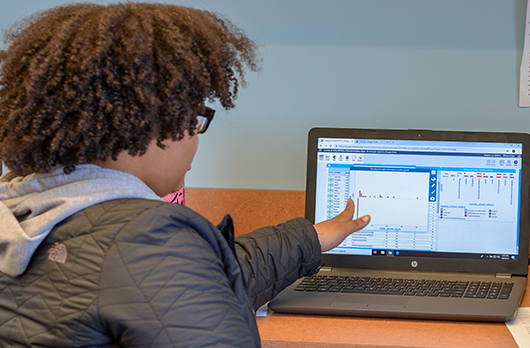 Funder
The Data Clubs project is funded by the National Science Foundation, grant nos. DRL-1742255 and 1917653. Any opinions, findings and conclusions or recommendations expressed in these materials are those of the authors and do not necessarily reflect the views of the National Science Foundation.

About TERC
TERC is a nonprofit made up of teams of math and science education and research experts dedicated to innovation and creative problem solving. At the frontier of theory and practice, TERC's work encompasses research, content and curriculum development, technology innovation, professional development, and program evaluation. TERC has a passion for social justice and strives to create level playing fields for all learners, reaching more than three million students every year.
To learn more, please visit www.terc.edu.

About SCIEDS
Science Education Solutions (SCIEDS) is a research and development organization invested in promoting science and technology literacy for learners of all ages. SCIEDS has particular expertise in data-rich science, mathematics, and technology curriculum development, including GIS and data science education and out-of-school Teen Science Café programs.
To learn more, please visit www.scieds.com