Erin Argyilan
Erin worked closely with Indiana Dunes National Park rangers to update their talking points for the ranger-led hike of Mount Baldy. Erin's research on Mount Baldy helps visitors understand:
Mount Baldy is a dune on a dune. The base dune is 3,000 years old.
Wind patterns in combination with wave action and a jetty affect sediment deposition, deprivation, and erosion.
The wind lifts fine grains of sand from the shoreline, which rise over and fall down the back side of the dune. This has caused the footprint of Mount Baldy to expand.
Accounts of holes in dunes have not previously been documented by scientists.
When buried, some trees are vulnerable to fungi-induced decay.
The wind can remove sand, exposing cavities that were once buried trees, creating hazardous "dune decomposition chimneys" (Argyilan et al., 2015).
Dr. Robert Brodman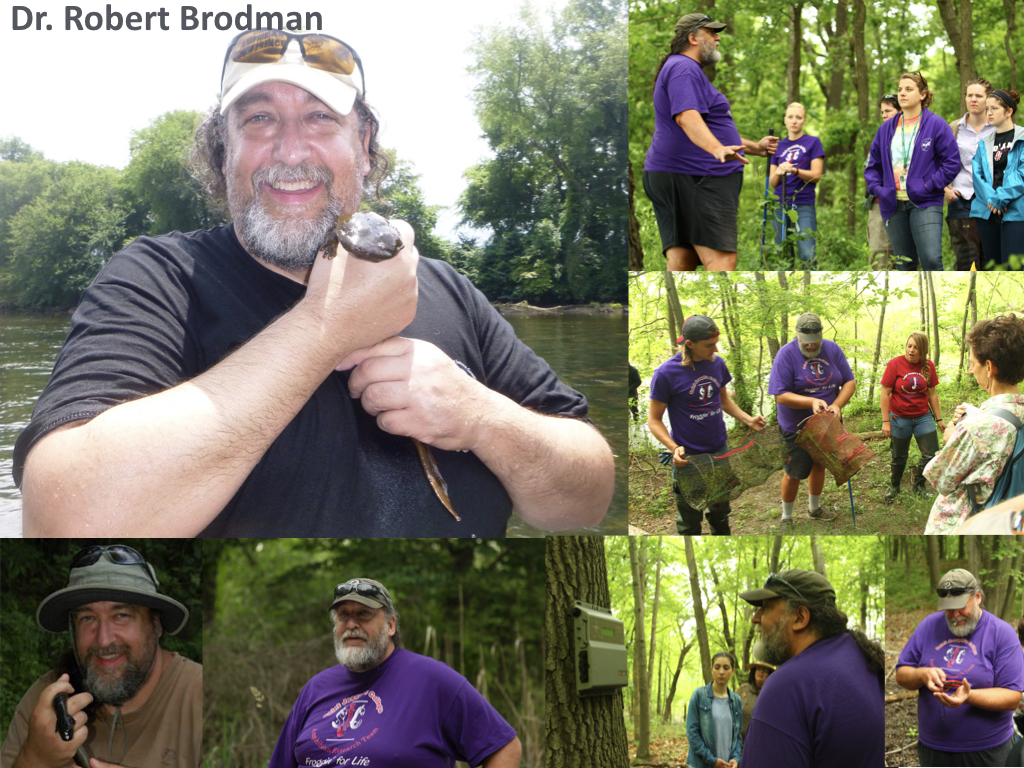 Dr. Robert Brodman, herpetologist, began working with iSWOOP in 2016. Dr. Brodman and an impressive team of undergraduate students have conducted long-term studies of amphibian populations and their response to fire, restoration work in the park, and climate change. Visitors learned about the studies, the kinds of amphibians that live in the park, and how scientists study frogs, using song meters.
In addition to his academic publications, Dr. Brodman and up-and-coming researcher, Sophie Phillips, co-authored a short article on indicator species for Frontiers for Young Minds (forthcoming in 2022).
Jacquelyn Gill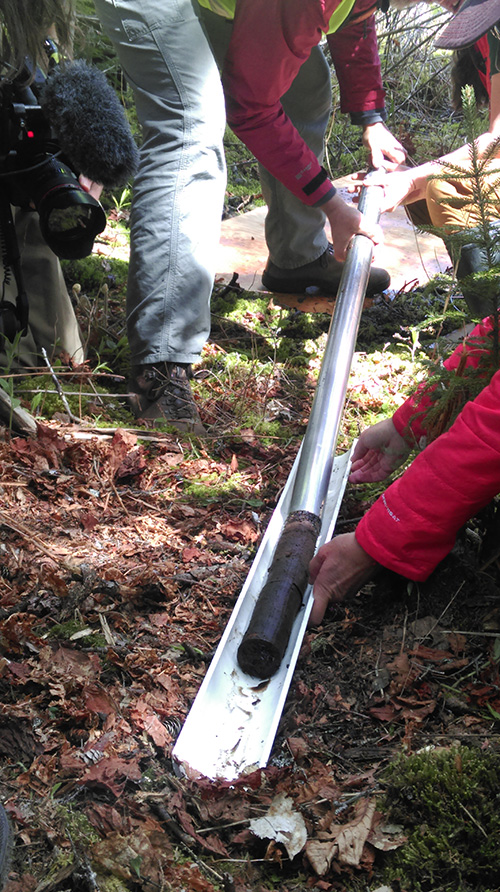 Jacquelyn Gill, paleoecologist and Assistant Professor of climate science at the University of Maine began working with iSWOOP in 2016. At Acadia visitors learn about bog, lake, and sediment coring a way to understand landscapes after a glacier covered Maine with a mile or more of ice. Gill and her students collect core samples so they can identify tiny grains of pollen, charcoal, and evidence from animal dung that remain after treating a cubic centimeter of sediment, examined and counted under a microscope.
In this video, Jacquelyn tells about her experiences "Tasting the Ice Age."
Juniper Harrower, Joshua tree survival at Joshua Tree National Park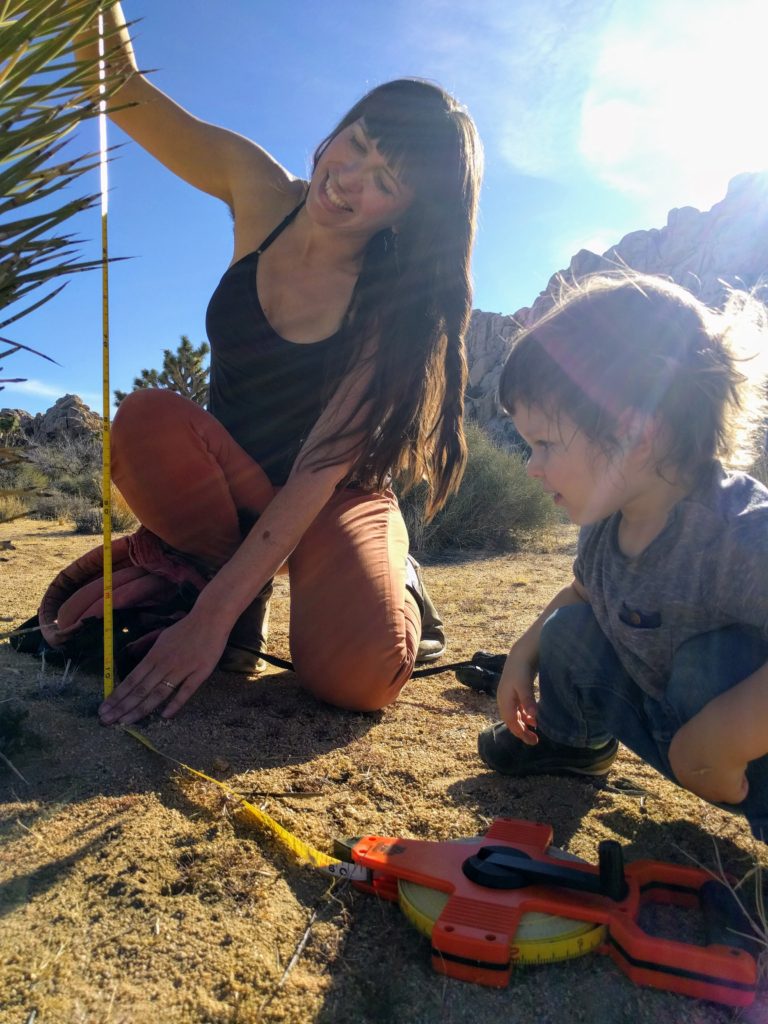 Featured scientist, Juniper Harrower, conducted research on the interactions of moths and fungal networks in order to better understand Joshua tree survival at different elevations. Juniper looked at what is happening around trees and out of sight, around their roots.
To see more of Juniper Harrower's work, visit HeyJTree. It's like an online dating site where anyone can meet a Joshua tree.
Juniper and her artist friends created this short animation.
Katie Percy
Katie Percy, avian biologist with Audubon Louisiana, studies Prothonotary warblers at a number of sites around Louisiana.
How will Louisiana's coastal habitat loss affect the Prothotary warblers?
Where should protection efforts focus?
Katie Percy and other avian biologists worked used nanotags and nesting boxes to track the habits and habitat use of these birds in an effort to predict how changes in the coastal ecosystem might affect them and other residents of the area. Wader-wearing researchers like Percy, learned about the routes that the warblers took from Colombia to Jean Lafitte National Historic Park and Preserve.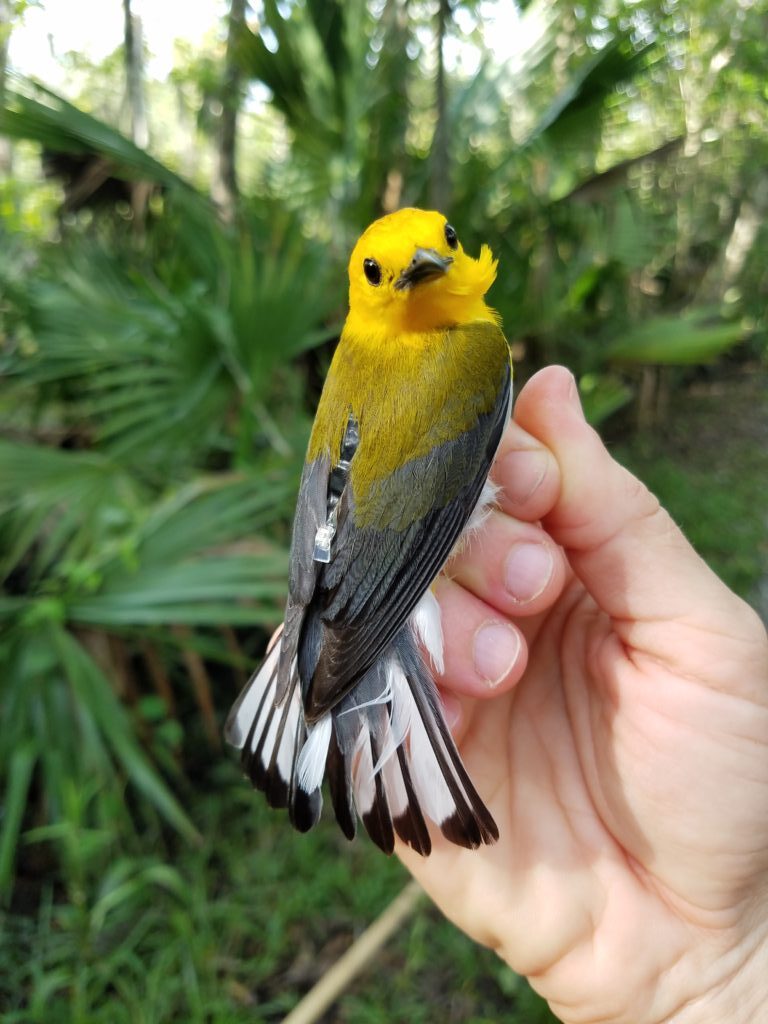 Nickolay Hristov and Louise Allen
Nickolay Hristov and Louise Allen use long-range laser scanners—for modeling bat caves—and portable thermal cameras—to capture bat-life in the darkest parts of caves.
Louise Allen has published on bats' physiological responses to human-induced environmental change, as well as disease ecology, stress physiology and reproduction.
Nickolay Hristov, co-PI, uses cutting edge technologies like motion capture and laser scanning to understand the Brazilian free-tailed bat. He has led studies of population dynamics in bats and butterflies. Hristov uses cutting edge technologies like motion capture and laser scanning to solve age-old questions. He has published in the Journal of Mammology on thermal infrared imagery to enhance the understanding of colony size and behavior.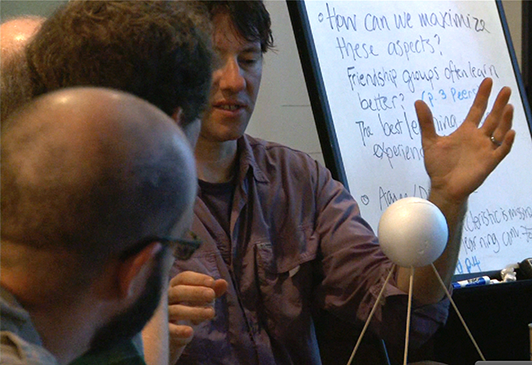 Caitlin McDonough MacKenzie
Caitlin studies the ecological effects of climate change on plant communities from shifts in flowering phenology to shifts in treeline. Her research explores these changes over multiple time scales — from the current growing season to the last 15,000 years — in partnerships with managers and conservation practitioners. She is interested in underutilized sources of historical ecology data including herbarium specimens, field notebooks, photographs, and old floras; the potential for community-based participatory science in phenology research; and the intersection of science and policy.
In 2021, Caitlin was a Visiting Assistant Professor in Environmental Studies at Colby College.
George Jacobson, Stephen Norton, Duane and Ruth Braun 
who have researched change over time in Acadia National Park.
Rulon Clark and Grace Freymiller
who have researched kangaroo rats and their stunning feats in the Mojave Desert.