Visual Media
Talks
Educational Gaming Environments (EdGE): An early overview of EdGE and our mission.
Martian Boneyards Game Trailer: EdGE launched its first game, Martian Boneyards, in 2010. Set in an HD virtual world, Martian Boneyards engaged players in scientific inquiry as part of solving the mystery of an abandoned science center… surrounded by scattered bones.
Games and Ubiquitous Science Learning Environments: Jodi Asbell-Clarke at the Cyberlearning Research Summit on January 18, 2012, talking about the potential for games to positively impact science learning.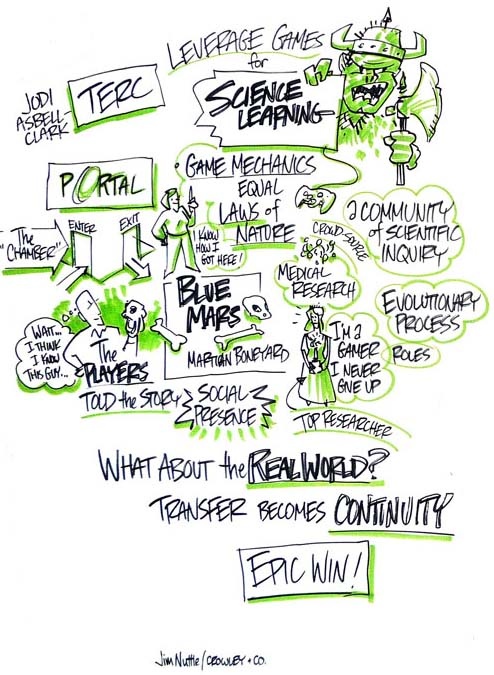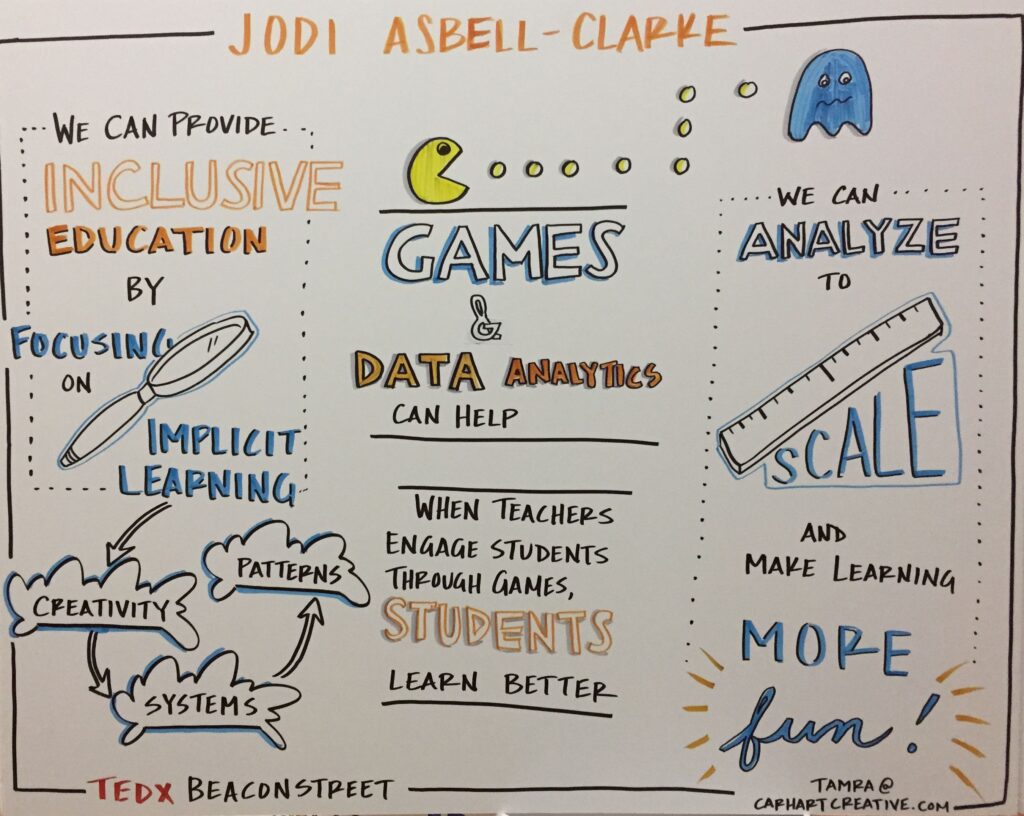 TEDxBeacon Street — We Know More Than We Can Tell: Jodi Asbell-Clarke at TEDxBeaconStreet in 2017, talking about unleashing the potential of all learners by looking at what people can do, not just what they can say.
EHR Core Research (ECR) PI Meeting Keynote — We Know More Than We Can Tell: Jodi Asbell-Clarke as the keynote speaker at the EHR Core Research (ECR) project investigator meeting in Arlington, VA in September 2017.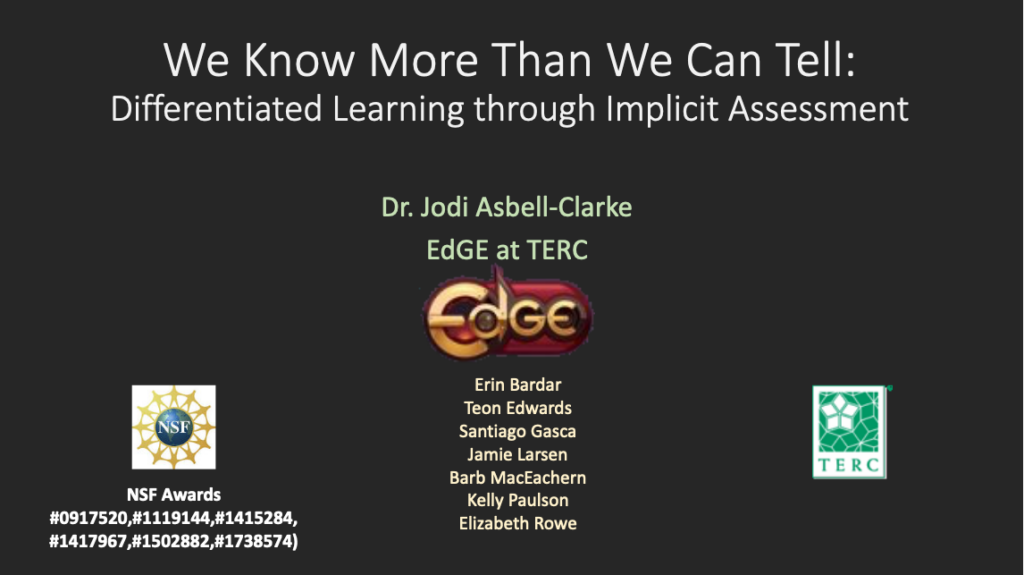 Cyberlearning Webinar — We Know More Than We Can Tell: Jodi Asbell-Clarke at the Center for Innovative Research in Cyberlearning's webinar in October 2017. The webinar is archived here. You can find Jodi's portion at 07:50. (Note: Requires AdobeConnect.)
Technology in the Classroom: Jodi Asbell-Clarke, along with Doug Clark (Vanderbilt University) and Kathy Perkins (University of Colorado, Boulder) in 2017, shares how technology can support students and assessment in the classroom.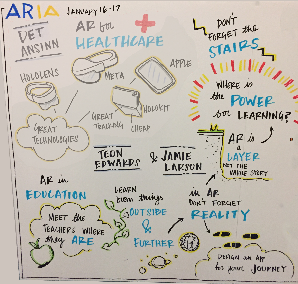 AR in Action — Greetings from STEMlandia: Jamie Larsen and Teon Edwards speaking at AR in Action Conference in January 2018 on the potential and affordances of augmented reality for education.
Mission to Europa Prime Demo Game Trailer: TERC funded the development of a demo prototype of the virtual reality (VR) game Mission to Europa Prime, a full version of which EdGE is now designing, developing, and researching for a broad audience, including players with autism and with sensory, attention, and/or social differences.
STEM for All Multiplex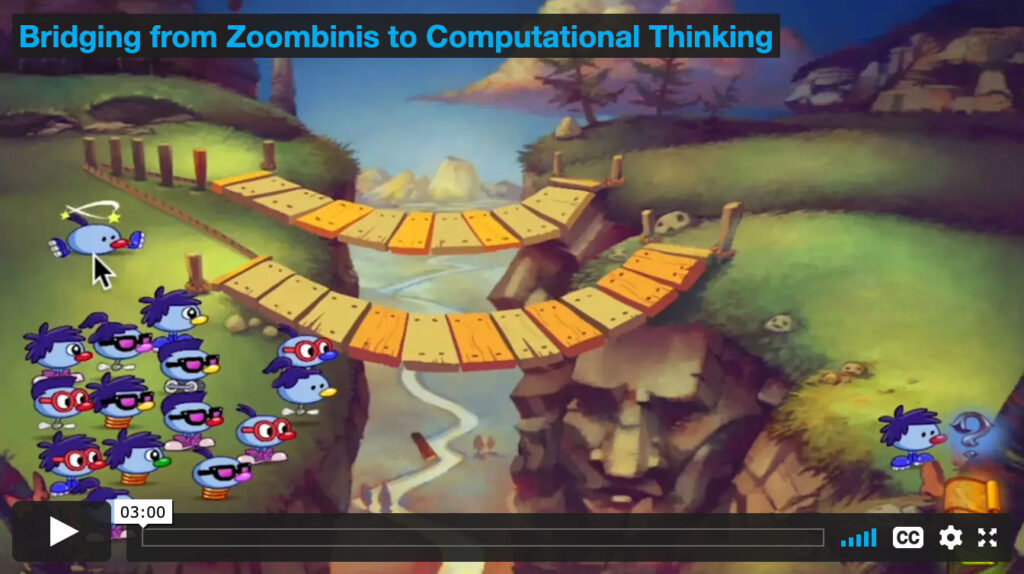 2018 STEM for All Video Showcase: Bridging from Zoombinis to Computational Thinking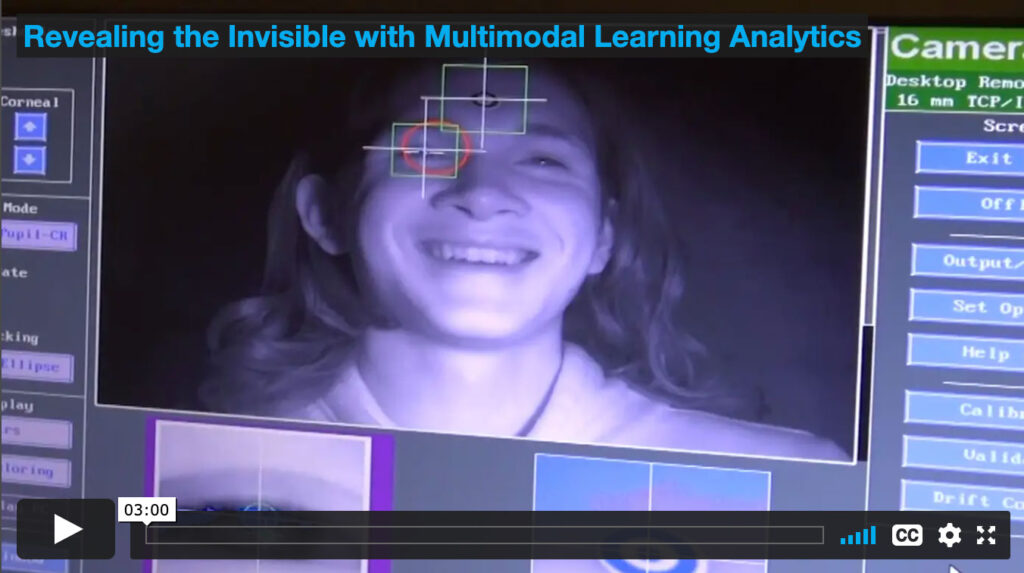 2018 STEM for All Video Showcase: Revealing the Invisible with Multimodal Learning Analytics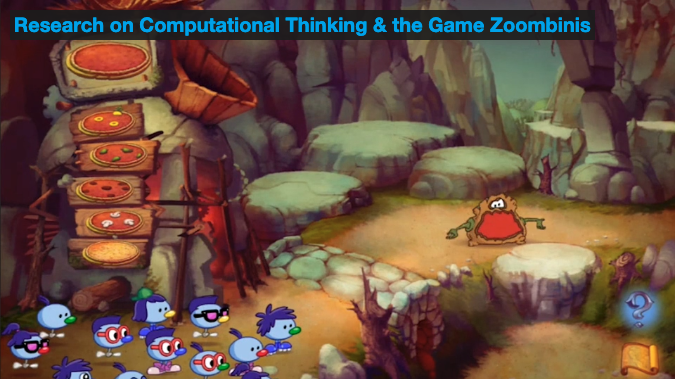 2017 STEM for All Video Showcase: Research on Computational Thinking & the Game Zoombinis (Presenters' Choice award winner)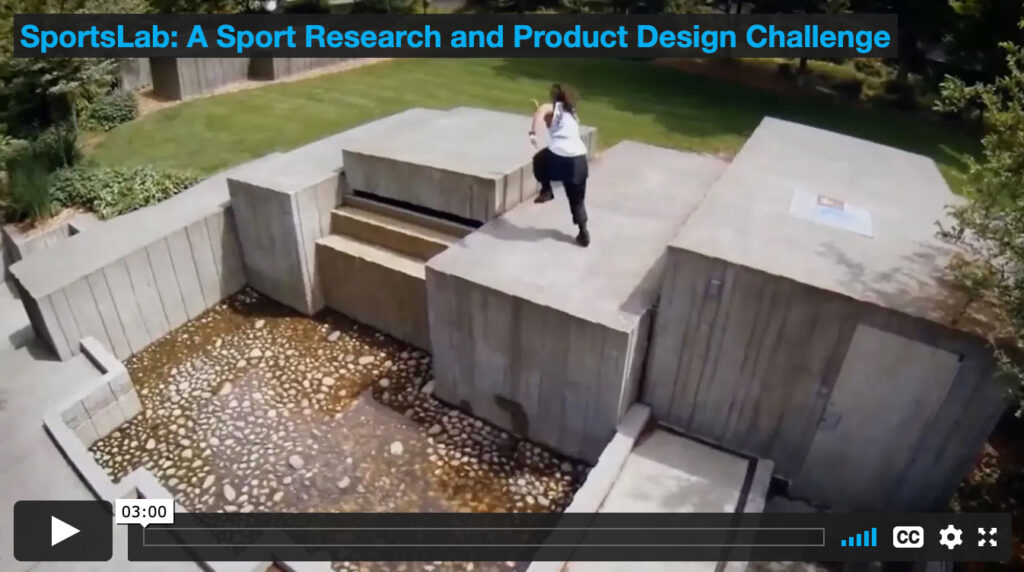 2017 STEM for All Video Showcase: SportLab: A Sports Research and Product Design Challenge
2016 STEM For All Video Showcase: Zoombinis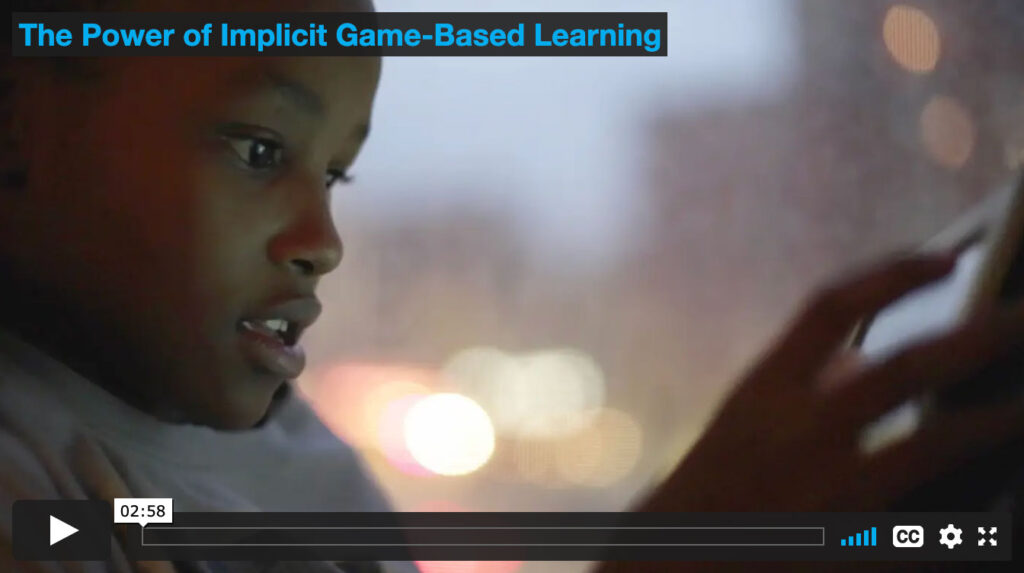 2015 Teaching & Learning Video Showcase: The Power of Implicit Game-Based Learning (Presenters' Choice award winner)
Posters