Exploring the CALM Curriculum
There are 22 units in the full curriculum, but you only need to look as far as the first unit of CALM to see that it is different from a traditional curriculum. It starts with area and perimeter, jumping right into geometry and its applications. Instead of taking a more traditional approach of teaching operations and properties and then later applying them, CALM uses applications and exciting math concepts to teach operations and properties. And that's not all — through explorations of area and perimeter, students are introduced to proportional reasoning, beginning algebra, and a powerful tool for multiplication.
The first unit of CALM integrates concepts across domains and levels providing a solid foundation for future learning. The visual below illustrates the main topics in Unit 1 and the important concepts they connect to.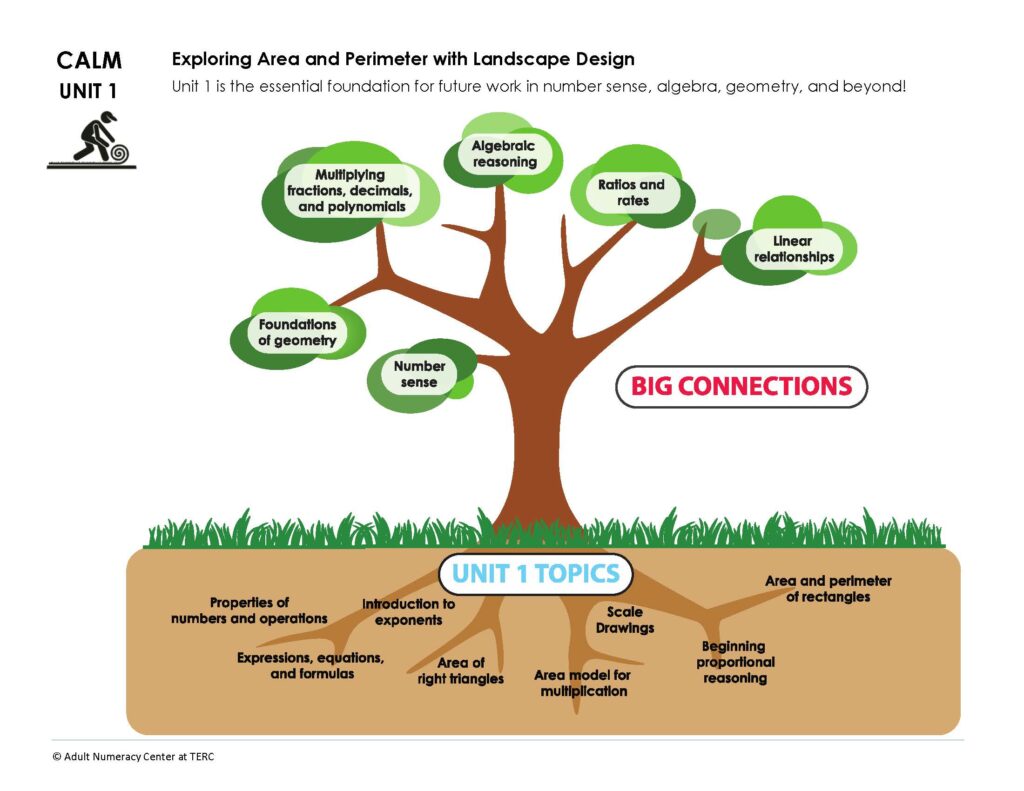 CALM Developmental Progessions
To help you use CALM with greater flexibility, we've put together developmental progressions for three major domains: linear functions, geometry, and data. Each two-page progression highlights the critical concepts needed to appropriately support the topic. We've even identified which CALM unit/lesson on which to focus your instruction, and added teacher notes and common themes that offer direction for how to best use these resources.

Download CALM Samples