Senior Curriculum Developer, Professional Development Specialist, Researcher, & Evaluator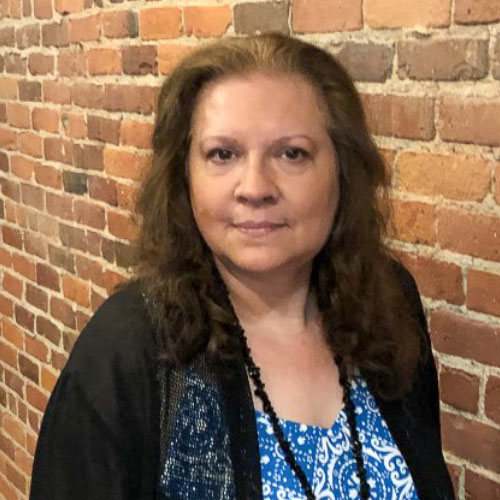 Program/Areas of Interest
Instructional technology and use of data in science teaching and learning
Visualization in science education
Earth system science education
Pedagogical strategies that deepen conceptual learning and promote critical thinking
Coding as a cognitive strategy in science education
Biography
Dr. Carla McAuliffe is a science educator with over 30 years of experience developing instructional materials and professional development programs, conducting educational research, and teaching K-12 students and teachers. Much of her work involves facilitating the use of technology-based instruction in teaching and learning. Her lessons have been published in textbooks and online formats. These include materials from previously funded NSF and federal projects including chapters in the Earth Exploration Toolbook, the Earth Science by Design Handbook for professional developers, the Eyes in the Sky 2 project, and the EarthScope Chronicles. Dr. McAuliffe conducts science education research on K-12 teacher professional development as well as the use of visualization technologies in classrooms.
Education
Ph. D., Learning & Instructional Technology, Arizona State University, 2003
M. Ed., Secondary Education, University of Arizona, 1987
B.S., Cellular & Developmental Biology, University of Arizona, 1986
Associations
Arizona Science Teachers Association (ASTA)
National Science Teachers Association (NSTA)
National Association of Geoscience Teachers (NAGT)
Geological Society of America (GSA)
American Geophysical Union (AGU)
National Association for Research in Science Teaching (NARST)
American Educational Research Association (AERA)
Former Executive Director, National Earth Science Teachers Association (NESTA)
Highlighted Publications
McAuliffe, C. (2017). It's Elementary: Simulating an Oil Spill to Understand Environmental Impact. The Earth Scientist, 33 (1) pp. 6-7.
Parker, C., Schillaci, R., Bonney, C., Stylinski, C., & McAuliffe, C. (2015). Exploring the elements of a classroom technology implementation framework. Journal of Research on Technology in Education, 47 (2).
McAuliffe, C., and Lockwood, J. (2014). Eyes in the Sky: Facilitating Classroom Research Using Geospatial Technology, In J. MaKinster, N. Trautmann, & M. Barnett (Eds.) Teaching Science and Investigating Environmental Issues with Geospatial Technology: Designing Effective Professional Development for Teachers, (83-98). Dordrecht, Netherlands: Springer. Invited book chapter.