...
We address our goals primarily through shaping the math component of picture books in conjunction with two publishers:
Charlesbridge, publishing the
Math for Me
series (English, Spanish)
Four board books for ages 0-2 (Grace Lin, 2020, varied math topics)
Eight picture books for ages 3-5 (various authors, 2020 and 2021, varied math topics)
Star Bright Books, publishing
Small Talk
math board books (English and Spanish, with some titles also in Chinese, Vietnamese, and Hindi)
Banana for Two
(Ellen Mayer, 2018—one-to-one correspondence)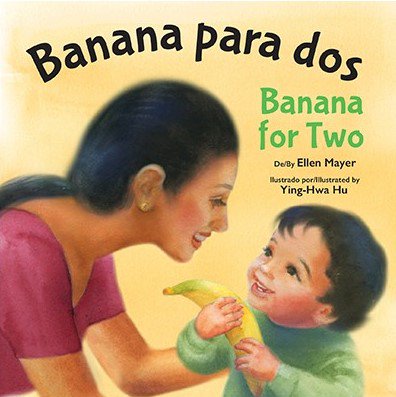 Clean Up Up Up!
(Ellen Mayer, 2018—spatial relationships)
Red, Yellow, Green, Go (Ellen Mayer, 2020—patterns, tentative title)
Check back for more info.
Other Storytelling Math efforts include: holding webinars and workshops on diversity and math in picture books for authors, librarians, book reviewers, and other stakeholders; and gathering data on impact of Storytelling Math books distributed via Reach Out and Read and Too Too Small to Fail. 
With anticipated substantial commercial sales, conducted in conjunction with Charlesbridge's distribution partner Penguin Random House, we anticipate that this project will help to re-shape national conceptions of what constitutes math for ages 0-5, who can do math, and ways in which parents and caregivers can organically support children's math learning as part of story reading at home. 
...